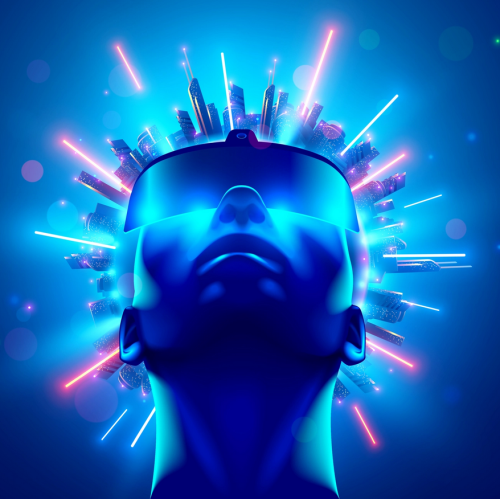 7 in 10 don't want to hand their cash over in the metaverse
Research also finds that the majority of British consumers are yet to use digital wallets.
New research released today reveals a deep level of skepticism amongst the vast majority of British consumers when it comes to their money and the metaverse.
In a survey of 1,000 UK consumers, carried out by 3Gem on behalf of Transact Payments, 69% admitted they would feel uncomfortable or unsure of making a payment in the metaverse, with just under a third (31%) feeling the opposite.
The research is timely, ahead of what is expected to be a critical year for the metaverse with a number of Big Tech firms expected to enter the burgeoning market, as well as an anticipated uptick in adoption amongst consumers. The research also found:
Looking at UK cities, tech-savvy Londoners were the only majority (at 52%) within this research who said they would be "comfortable" making such a payment.
By contrast, Sunderlanders (at 75%) expressed the highest level of unease in handing over their money in the metaverse.
Meanwhile, women (at 72%) were more likely to be unsure about making a payment in the metaverse than men (at 64%).
The survey also looked at British consumers' attitudes towards an older piece of technology when making payments – digital wallets. Much like the metaverse findings, this data highlights that only a minority of the public is comfortable and has adopted this technology to make payments.
Despite the pandemic leading to a significant rise in the adoption of contactless and digital payments among consumers, the research found that only a third (34%) of respondents said they currently use digital wallets. Conversely, a sizeable majority at 60%, admitted to not using the technology. It appears that trust is the biggest issue with over half (56%) saying they have little trust or are unsure about using digital wallets to make payments (versus 44%).
Transact Payments, which has built a reputation as the expert in payment and card solutions, conducted this research in order to gain insight and understanding into Britons' attitudes and behaviours regarding both existing digital payments technology and future technologies.
Aaron Carpenter, CEO of Transact Payments said of the research, "Despite much hype around the metaverse, our research finds a deep level of doubt and unwillingness amongst British consumers to part with their cash in this burgeoning virtual world. Interestingly, this skepticism amongst the majority of the public also seems to extend to a much older piece of payments technology – digital wallets."