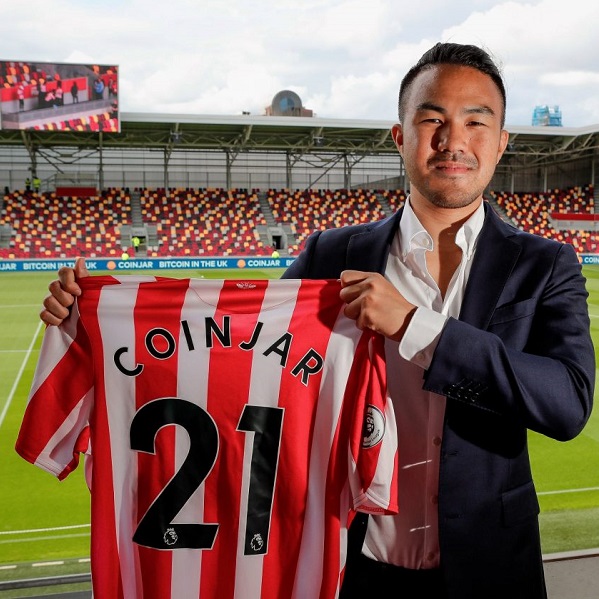 Aussie fintech CoinJar to sponsor the newest team in the English Premier League
Australian fintech company and crypto exchange CoinJar are the official cryptocurrency partner of English Premier League newcomer Brentford FC.
When CoinJar launched its UK operation in May 2020, they couldn't have predicted how far or how fast they'd grow.
With that growth, CoinJar now announce their official partnership with the Premier League's newest club – and the only side whose meteoric rise can match crypto as a whole – Brentford FC.
Over the past decade, the Bees have been on a stunning surge from third division also-rans to English Premier League hopefuls. Driven by the Moneyball–esque insights of owner Matthew Benham, Brentford has used out-of-the-box thinking and deep statistical analysis to take unheralded players and turn them into multi-million pound stars.
"The success of both Brentford and CoinJar has been built on data, insights and market fundamentals. We look forward to seeing what we can achieve together in the top flight of English football," said CoinJar CEO Asher Tan (pictured).
With surveys suggesting that 1-in-5 UK citizens have already invested in cryptocurrency, CoinJar are hoping that this partnership on the world's biggest sporting stage can help take that number to 50% and beyond.