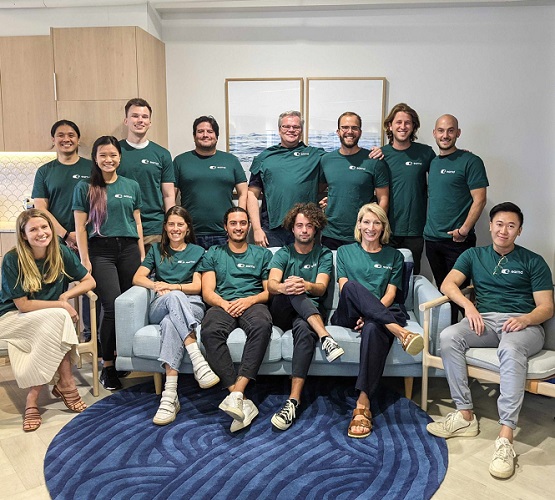 Australian fintech Earnd acquired by the UK's Wagestream
UK-headquartered Wagestream, whose financial well-being platform is used by half a million employees and backed by charities, has acquired Australian fintech startup Earnd.
The acquisition will see the Sydney-based startup's leadership, product, customer and local market expertise become part of an expanded Wagestream Australia team, joining forces to create a global market leader in financial well-being.
A new chapter for Earnd and Wagestream
Founded in 2018, Earnd has grown to become Australia's largest provider of on-demand pay, also known as Earned Wage Access (EWA). Offered as a benefit by employers, this allows workers to access their money as it's earned, throughout the month. EWA is proven by data to lead to better financial health and reduced reliance on predatory lenders and other forms of credit.
A number of employers in Australia now offer EWA through Earnd, including Hungry Jack's, JD Sports and The Adecco Group. Wagestream's own research has found that 77% of employees with access to EWA feel less stressed, 38% have actively avoided going into their overdraft, and 43% have actively avoided using a payday loan.
A shared mission: better financial health for people in work
Still headquartered in Sydney, Earnd Australia's full team of 14 – including both co-founders – will become part of Wagestream's newly expanded Australia business.
Speaking about the acquisition, Earnd founder Josh Vernon said, "Financial stress is an issue that impacts the majority of the working population. We set out to tackle that, using innovative technology to help workers improve their financial well-being, with tools like on-demand pay to give them more control.
"It was instantly clear that we share this same mission with Wagestream, which has already become the UK and Europe's leading financial well-being provider – giving over half a million workers that same type of financial control, and more power over their pay. Our priority now will be ensuring there's a smooth integration between both teams, so that our clients – and their employees – in Australia continue seeing the huge benefits of better financial well-being."
Peter Briffett, founder and CEO of Wagestream, added, "With a social charter at our core, we remain completely focused on improving the financial health of people in work, globally. Josh and his team have built an innovative, technically impressive, fast-growing business in Australia – but most importantly, one with the same mission and organisational values as Wagestream.
We're excited to be part of this new chapter for Earnd, and to begin working together on that shared mission. We're confident the Earnd team's product, client and local market expertise will not only accelerate our growth in Australia, but also support our journey in scaling up to support the financial health of even more workers across the globe."
A new global leader, on three continents
Europe-based Wagestream, which closed a A$36m Series B funding round last year, is the only financial well-being platform backed by leading charities, proven by data, and built around the employer. It helps employers provide a suite of financial resilience tools to their employees — allowing them to track their income, access earnings on-demand throughout the month, put money away with a micro-savings tool called Safestream, and learn about money management with financial education and coaching delivered in-app.
Wagestream and Earnd's shared financial well-being expertise will now create an accountable, transparent market leader with established teams in the UK, Spain, Australia and the United States. The combined social impact business is now helping around 500,000 workers improve their financial well-being, through power over their pay and a set of easy-to-use financial tools.