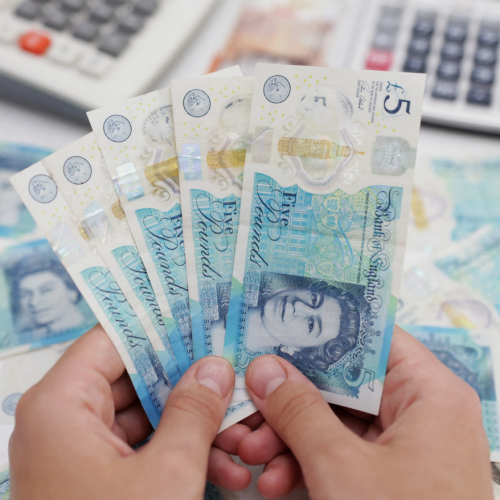 Brits' finances hold steady despite cost-of-living crisis weighing on confidence
Average bank balances have stayed steady in past three months despite cost-of-living crisis, growing by 0.8%
Bank account balances are up 9% year on year, from an average of £1232.77 in January 2022 to £1243.06 in January 2023
However, over half (55%) expect their financial situation to worsen over the next 12 months
Brits' finances have remained stable over the past three months despite the strain of Christmas and ongoing inflation, new data from credit marketplace ClearScore reveals.
According to the data, powered by open banking technology and based on 220,000 UK bank accounts, average bank balances have seen 0.8% growth since November 2022. Average balances were £1232.77 in November 2022 and £1243.06 in January 2023.
The number of people using overdraft facilities also remained steady over the period.
Essential spend – defined as groceries, bills, fuel and rent, for example – as a proportion of income has also held at 38% of total income, despite rising inflation.
As over half (55%)* state that they believe the next twelve months to worsen their financial situation, many people are taking action to cut back and reduce debt. This includes spending less on non-essential food and other goods (48%), spending less on leisure (42%) and delaying or cancelling large purchases (29%).
Table 1: Proportion of people who would take certain actions to relieve pressure on household budgets
| | |
| --- | --- |
| Spend less on non-essential food and other goods | 48% |
| Spend less on leisure | 42% |
| Shop around for value products | 41% |
| Cut back on non-essential journeys | 35% |
| Delay or cancel a large purchase | 29% |
| Use savings I wouldn't otherwise use | 20% |
| Spend less on essential groceries | 17% |
| Take out credit/use payment plan services | 7% |
Source: YouGov
Justin Basini, CEO and Co-Founder, ClearScore, commented, "As inflation, energy bills and the Christmas spending hangover continue to cause concern for many people, it's encouraging to see so many taking steps to mitigate rising costs.
"It's clear there will be further challenges ahead, so holding back on non-essential spending and avoiding dipping into overdrafts where possible will be hugely important in preventing problem debt and managing household finances through the next 12 months."