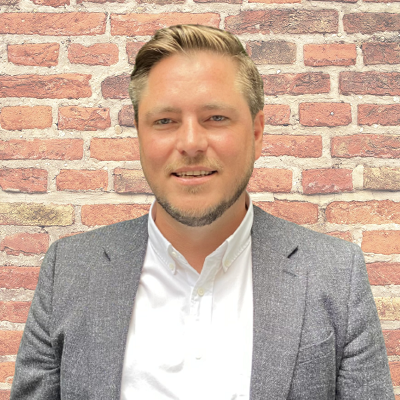 BVNK appoints Jonathan Cumberlidge as its FX Sales Director as brokers embrace crypto
BVNK, the crypto-powered business banking and payments platform, today announces that it has appointed Jonathan Cumberlidge (pictured) as its FX (foreign exchange) Sales Director. Cumberlidge joins the company as it seeks to disrupt legacy FX payments and OTC (over-the-counter) trading infrastructure and processes with a faster, more transparent, and more cost effective alternative based on crypto.
Cumberlidge brings to bear more than 15 years' experience in the FX industry, having most recently worked at Finalto where he held the position of Sales Director. During his career, Cumberlidge has also held senior sales positions at companies including Saxo Bank, GAIN Capital and GFT.
At BVNK, Cumberlidge will work with brokers and funds to design digital asset banking and payment solutions that help service demand from active traders for digital assets and payment methods. BVNK's solutions will help broker-dealers extend their global reach, deploy treasury intelligently, and increase trading volumes across assets.
Cumberlidge said, "Traders want increased access to crypto liquidity, for both spot and derivative products, custody solutions, platforms, banking and payments. With their loyal, active trader customer bases, brokers are ideally positioned to satisfy these demands and diversify into crypto as an emerging asset class."
Jesse Hemson-Struthers, BVNK's CEO, commented,  "BVNK recently secured a $40 million funding round based on our vision for transforming financial services through blockchain-based cryptocurrencies. Our latest hire shows that we are turning these plans into a reality. With Jonathan Cumberlidge, we are gaining an FX insider with the connections and expertise needed to help us turn the industry on its head with an agile payments and OTC infrastructure that's fit for the digital age."
Cumberlidge added, "I share BVNK's view that the traditional banking and payment infrastructure is not fit for purpose in the evolving digital asset space. BVNK's team of finance and crypto experts combined with the strength of its financial backers makes it best placed to deliver the radical improvements to digital banking and payments infrastructure that the industry requires."
BVNK sits at the intersection between traditional finance and digital assets. The core services BVNK provides within this exchange are banking, cross-border crypto payments, crypto payment processing, and OTC trading. BVNK's products are seamlessly integrated within one solution to make the process of managing, reporting, and paying effortless. The product suite is designed to be calibrated to the needs of BVNK's partners and broad enough to switch on new services as partners' digital asset journeys evolve.