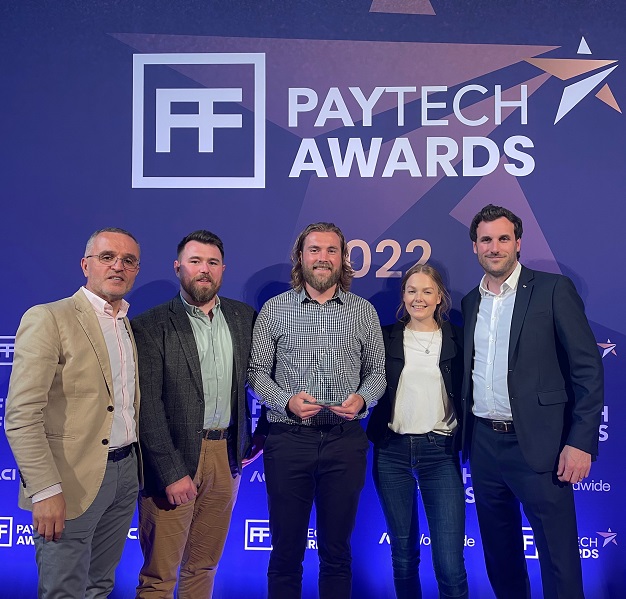 Cardstream wins Tech of the Future award at the PayTech Awards
Already recognised as a leading global white-label payment gateway, UK fintech Cardstream has continued its awards run with a win at FinTech Futures' PayTech Awards.
Taking place on Friday 1 July 2022, the awards ceremony, held at London's Merchant Taylors' Hall, recognised the best and brightest within the industry. FinTech Futures' PayTech Awards celebrated those companies pioneering within the FinTech space.
Commenting on the win, Cardstream's CEO Adam Sharpe said, "Thank you, FinTech Futures, for this wonderful event and a proud place on your prestigious platform. Winning your 'Tech of the Future' award this year is a superb achievement for everyone at Cardstream, whose years of effort, determination, and enthusiasm have positioned us to compete for such prized awards.  Cardstream enables its Partners worldwide to create custom payment solutions, branded and taken to a diverse global market as their own. We shall continue to do justice to this award, FinTech Futures! Simply the best, Team Cardstream."
The award, which was for "Tech of the Future", aimed to highlight a PayTech solution that leverages emerging and smart technologies. With dozens of fraud mitigators; alternative payment methods; acquirers; and ecommerce facilitators taking the opportunity to join its Open®Payment Network, Cardstream is set to lead the way in delivering a truly next-generation payments solution for its rapidly evolving network.