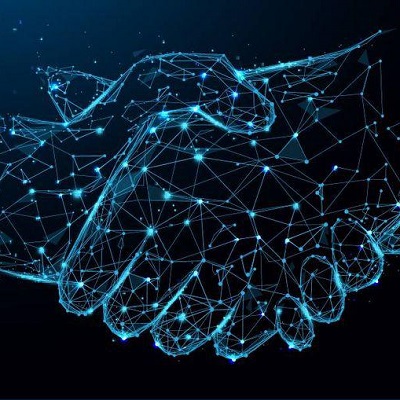 ClearScore partners with StepChange to help people manage their finances and avoid problem debt
ClearScore, one of the UK's leading providers of credit scores and reports, today announced a new partnership with StepChange, the UK's leading debt advice charity.
The partnership comes as the cost-of-living crisis continues to create new challenges and pressures on household finances, with ClearScore's data, powered by open banking technology and based on 160,000 UK bank accounts, showing that the number of people missing two or more payments on credit cards has increased by 15% since February 2022, and by 5% on loans. Over half (55%)² of Brits also believe the next twelve months to worsen their financial situation.
Meanwhile, StepChange's latest research found that almost one in six UK adults (15%), equivalent to seven and half million people, has £20 or less left over each month after paying for essentials, with one in twelve (8%) people having no disposable income at all. Such an alarmingly large proportion of the population struggling to keep up is particularly concerning, particularly with interest rates and inflation still rising. The charity is warning that more and more people are becoming susceptible to long-term problem debt.
To help combat this, ClearScore users will now be able to access budgeting tips and debt advice early in the repayment process before debt becomes a problem. With its size and scale, ClearScore has the ability to identify situations where people are falling behind on repayments and having issues with debt, referring them to StepChange for help.
ClearScore will direct people to the charity's 'Money Health Check' tool, allowing them to quickly find out how they can deal with money worries. People that use the tool are then referred for budgeting support or full debt advice, depending on their situation. Advice is free and is provided by StepChange either online or by telephone.
In addition, ClearScore users will also be able to benefit from a range of helpful content from StepChange that improves understanding of debt, such as how to deal with persistent debt, and whether debt advice will affect credit scores.
Justin Basini, CEO and Co-founder of The ClearScore Group, said, "We have insight into millions of consumer's financial histories and understand the dangers of ignoring the warning signs of problem debt. Early intervention can have a huge impact and our aim with this partnership is to make it easy for people to reach out for help before their finances get out of control. We believe that getting people to take action and seek debt advice early on is the key to keep people moving forward.
"It is a common myth that taking debt advice will affect your credit score. This is simply not true, and we're teaming up with StepChange to combat these misconceptions. The reality is that missed payments will show on your credit report and have an immediate impact on your score, so it pays to act fast if you feel your debts could become a problem. If you've got money worries, just know that you are not alone."
Richard Lane, Director of External Affairs at StepChange said, "It's a very worrying time for many households, millions of whom are one unexpected expense away from being plunged into debt. For some this will be temporary, but for those unable to keep up, there's a very real danger of borrowing becoming unsustainable and turning into long term problem debt.
"Time and again our clients tell us they wish they'd reached out for help sooner. But the average StepChange client waits more than a year from the point at which their debt becomes unmanageable before they turn to us for support. Through our work with ClearScore we can begin to turn the tide and reach people earlier, catching consumers before they fall into real hardship and ensuring their path to becoming debt free is as quick as possible."