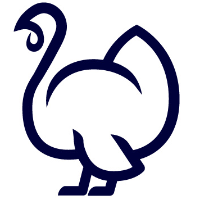 Fraud and Scam Protection for Secure Automated Payments
Gobbill is an end-to-end payment automation platform that helps individuals and small businesses to have maximum control over payments with minimal effort. The service digitises invoices, checks for fraud and clears payments saving up to 70% of time on accounts payable.
Gobbill has invested 5 years in proprietary research and development to develop Know Your Biller™ (KYB) technologies. In commercial use, its KYB technologies enable Gobbill to operate a secure payments platform to significantly reduce fraud risk and protect businesses.
The Gobbill SaaS platform digitises invoices received via email from authorised sources for automated payment processing against the account holder's credit card or bank. Gobbill is able to pay a wide range of bills generated by councils, utility, telecommunication, insurance companies and 40,000 other billing organisations.
The company is sponsored by Microsoft, a partner of the Australian Government's cyber safety initiative, AI partner of Silverpond and member of Stone & Chalk. Gobbill is an Authorised Representative (1261196) of Australian Financial Services Licence Holder (448066) and registered Australian Government disability insurance scheme provider (4050064402).