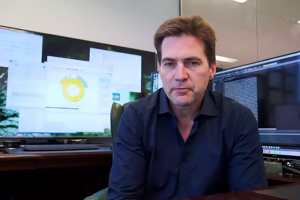 Craig Wright says he will prove he is bitcoin creator
One day after Australian businessman Craig S. Wright declared he created the virtual currency bitcoin, he says he plans to prove it.

After many bitcoin experts expressed scepticism about Mr. Wright's claims, the 45-year-old computer scientist and engineer wrote Tuesday on his blog that he'll present more evidence in coming days to prove he is Satoshi Nakomoto, bitcoin's pseudonymous creator.

"I will be posting a series of pieces that will lay the foundations for this extraordinary claim, which will include posting independently-verifiable documents and evidence," Mr. Wright wrote.

Specifically, Mr. Wright says he plans to move some bitcoin from an account that has been around since the early days of the virtual currency. That could show he was around when Nakamoto first launched the idea of a stateless cryptocurrency during the height of the financial crisis more than seven years ago.

Some involved in bitcoin trading consider Nakamoto's identity a sideshow that won't impact the future of the currency and the versatile open-ledger technology known as blockchain that underpins it.

But uncovering bitcoin's founder has a raft of practical implications. For one thing, the real Nakamoto is sitting on a fortune estimated to be worth $450 million. Regulators and tax authorities would likely be interested in talking to bitcoin's founder about his motivations, future plans and his willingness to pay taxes on his currency stake.

Of course, there is also the issue of who gets to take credit for potentially one of the most important technological innovations to come to finance in decades.

More than $1 billion worth of venture capital has gone into bitcoin- and blockchain-related businesses. Some predict the technology eventually will eliminate thousands of jobs, allowing the world's biggest banks to cut billions of dollars of costs.

Major banks have invested in start-ups or coalitions to build their own blockchain products, while governments from the state of Delaware to the U.K. and Republic of Georgia have also been exploring the technology's applications.How much weight Mr. Wright would have in the bitcoin world, though, is questionable. The outstanding value of bitcoin today is about $7 billion, and it has become more widely traded. The systems underlying bitcoin have also been updated many times since Nakamoto first outlined the idea.

Mr. Wright has previously said the bitcoin fortune he holds is part of a trust that can't be moved. For this upcoming public display however, the trust "is securing consents to move [bitcoin] into and then out of the early addresses, provided that the trust assets are not diminished," according to Nicholas Caley, a spokesman for Mr. Wright.

It isn't clear who else has control over the trust. Exactly which blocks are used for this proof and how early they are in bitcoin's history will also be closely watched. Mr. Caley declined to comment further.

For many, moving money from just an "early" block isn't good enough. A number of bitcoin experts have said the only acceptable proof would entail Mr. Wright moving money mined in bitcoin's first transaction on Jan. 3, 2009, nicknamed the Genesis block, or signing a message with the private key associated with that block.

"If he really wanted to prove that he's Satoshi, it's very easy," said Jed McCaleb, an early bitcoin entrepreneur who now runs the payments system Stellar. If Mr. Wright could prove he has control of the keys to the Genesis block, that would end the debate, Mr. McCaleb said.
Source: Craig Wright says he will prove he is bitcoin creator