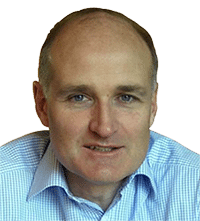 Fast-growing Edinburgh fintech appoints high-profile chairman as revenues top £10m
An Edinburgh-based financial technology firm set up less than three years ago has appointed its first chairman after reporting revenues of more than £10 million.

Founded at the end of 2018 by managing director Colin Frame, Stellar Omada has grown its team to more than 100 people.

The fast-growing capital fintech specialises in programme delivery, technology transformation, testing services and innovation with clients including some of the UK's largest financial services and tech sector players.

Royston Hoggarth, who becomes the firm's chairman, also heads the board at a number of other UK tech businesses including Innovation Group, Xchanging Information Services and Cirrus Response.
To read more, please click on the link below…
Source: Fast-growing Edinburgh fintech appoints high-profile chairman as revenues top £10m | The Scotsman