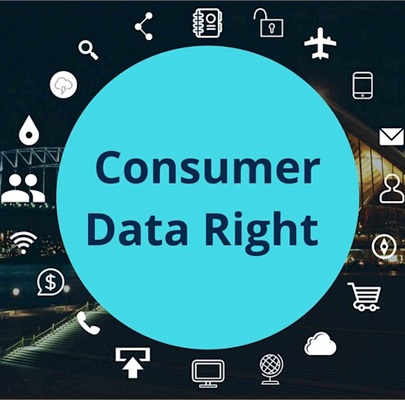 FinSS and Salt Edge partner for CDR Compliance solution in Australia
Australia is at the forefront of giving consumers greater control over their data via Customer Data Right (CDR). With phase two of the regulatory adoption quickly approaching, Australian data holders are welcoming a new CDR Compliance solution on the market. The technology solutions expert FinSS Global joined forces with Salt Edge, a leader in developing open banking compliance products, to enable local data holders to meet all the strict CDR requirements within less than 2 months.
As the Australian Government is committed to enforcing the regulatory adoption by the market, with the financial sector being the first one, institutions are now racing to become CDR compliant in 2021. That's why FinSS Global and Salt Edge are aiming to help banks, credit unions, building societies, EMIs, neobanks, and other financial institutions follow strict regulations while protecting customers' data and privacy under open banking.
The CDR Compliance solution has a holistic approach and is made up of components and configuration items such as an API for sharing consumer data together with a sandbox for ADRs' testing, a Consent Management API to assure end-customers' full visibility and control over their granted contents, a dashboard for the data holder to have full control and access to insightful statistics, an ADR Developer Portal for seamless integration and interaction with bank's channel, a Multi-factor authentication solution for end-customers' security, ADR verification, and much more.
The solution is based on a SaaS model which makes it easily deployable and also reduces the amount of technical implication and skills required from data holders. Salt Edge handles all the maintenance, regular updates according to new changes in the CDS requirements, and even assists with passing the Conformance Test Suite (CTS).
Open banking represents just the first phase of Australia's strategy in making the sharing of any kind of customer data easier. That's why the CDR Compliance solution is flexible and can be tailored so that it fits any industry or business case requirements including the addition of payment initiation possibilities.
Dallas Newton, CEO and Co-Founder at FinSS Global, said, "We partnered with Salt Edge in 2020 because we believed their experience with PSD2 in the UK and Europe and some of their solutions could be of significant benefit to the smaller Australia Financial Institutions looking for help in their CDR Compliance journey and participation in the emerging CDR Ecosystem. This resulted in us working closely with Salt Edge to adapt their SaaS-based PSD2 "Compliance in a Box" solution for the small to medium banking domain in Australia and our launch of the CDR Compliance Solution. We are excited to be working with Salt Edge and reach our target market, and we look forward to leveraging a functional, secure, cost-effective, hosted solution to rapidly have data holders join the CDR Ecosystem.
Lisa Gutu, Head of Business at Salt Edge, commented, "While helping out businesses across the globe to set their strategy in leveraging open banking, we understood that all of it might often seem like a regulatory and technological burden for institutions. That's why together with FinSS Global, we're committed to guiding Australian financial institutions towards a seamless CDR compliance journey."