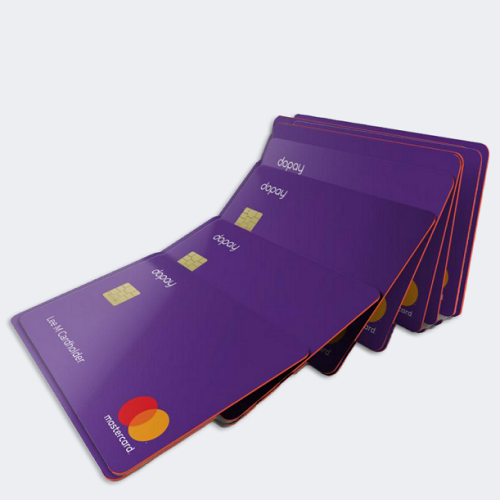 Fintech dopay raises over £13 million to grow its next generation virtual banking platform
dopay, the innovative B2B2C payments platform serving 1.7 billion unbanked workers in emerging markets, has closed a Series A funding round in excess of £13 million. Dopay meets a strong and growing demand from businesses for cashless payroll and from employees for access to digital banking and electronic payments. Worldwide, an estimated 200 million businesses still rely on cash payments while their workers have no access to bank accounts.
Through its virtual banking platform, dopay digitizes cash payments from employers to workers and other beneficiaries, directly addressing one of today's largest fintech opportunities in emerging markets. The Series A funding round will enable dopay to continue scaling rapidly in its initial market, Egypt, while building a range of financial services in addition to cashless payroll and prepaid cards for employees. The round was led by Force Over Mass Capital, FMO and NN Group. Mbuyu Capital and Alder Tree Investments were also significant participants.
The dopay platform enables staff to be paid in real time, even during weekends and holidays. Each account provides a prepaid debit card, in partnership with Mastercard, enabling 24/7 access to funds via ATM withdrawal. Enrolled businesses benefit from a secure and cashless payroll, with simple-to-use interfaces and fully auditable transparency. Prepaid card users enjoy instant and secure access to banking facilities, no matter how much they earn. Dopay's agent banking license, enabling the delivery of digital banking services and onboarding of employees and beneficiaries in seconds, puts dopay in a strong competitive position in Egypt's salary payments space.
Frans van Eersel, Founder and CEO of dopay, said, "The value of our Series A funding confirms the investment community's confidence in the dopay offer. Our commercial validity through our B2B2C model is clear, and our technology capability is proven and strong. Egypt is the biggest market in the MENA region. We will serve a rapidly growing number of Egyptian businesses, from SMEs to major corporations, and their employees. Our dopay leadership is world class, with successful creators of billion-dollar payments businesses on the Board. We are ready to aggressively grow our solutions, leveraging up- and cross-selling opportunities, as we increase dopay's range of services and partners across MENA."