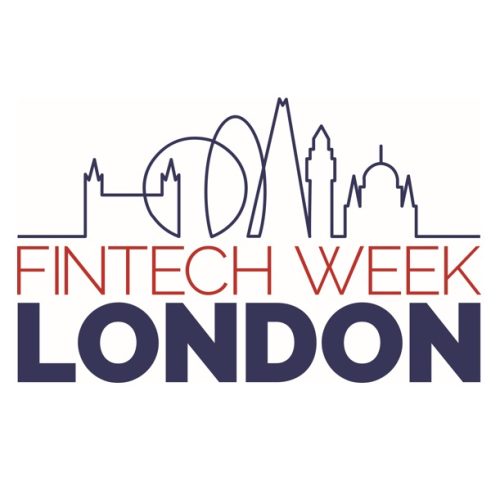 Fintech Week London's Flagship Conference to Shine on 13 June 2024
Fintech Week London, the premier event celebrating innovation in the fintech industry, have announced that tickets are now on sale for its highly anticipated flagship conference, set to take place on Thursday 13 June 2024 at the ExCeL London.
This event promises to be a pivotal gathering of over 1,000 senior decision-makers from leading fintech companies, banks, investment firms, regulatory bodies, media organisations and service providers.
Fintech Week London shines a spotlight on the vibrant fintech ecosystem in London. The one-day conference serves as the pinnacle event of the week, offering attendees a unique opportunity to engage with some of the city's most influential figures, decision makers, and innovators.
This year, the event will be bigger and more dynamic than ever before, ensuring that attendees don't miss out on the pulse of the fintech world, with Fintech Week London 2024 teaming up with London Tech Week to plug into a week with 30,000-plus participants from all over the world.
Fintech Week London's flagship conference will follow the London Tech Week conference on 10-12 June 2024 as an official fringe event. There's also a partnership with Fintech Fringe, an event designed to support high-growth fintechs as they look to scale and grow in the UK. Other events include the third annual Fintech Awards London (Wednesday 12 June 2024), which recognise and celebrate fintech professionals and companies making a difference in London.
"Fintech Week London has always been about bringing together the brightest minds in fintech to inspire, innovate, and drive our industry forward," says Raf De Kimpe, CEO of Fintech Week London. "This year, we're taking it to the next level."
"Our flagship conference on Thursday 13 June 2024 promises an unforgettable day of insights, networking, and collaboration at the ExCeL London, 10 minutes away from the heart of the City of London. We've condensed our programme to one power-packed day to maximise efficiency and networking opportunities. It's where the future of fintech is being shaped, and we invite you to be part of this transformative journey."
Why attend Fintech Week London:
City-to-city collaboration: Fintech Week London brings together traditional financial institutions and groundbreaking fintech companies in the heart of one of the world's leading financial districts – London.
Global insights: From high-street banks to fintech challengers, technology giants to disruptors, this five-day event will provide unparalleled insights into the global themes of fintech.
Collaboration with London Tech Week (10 to 14 June 2024): Coinciding with London Tech Week (https://londontechweek.com), the event will be amplified to an international audience of over 30,000, including many international delegations. This collaboration expands reach and creates more networking opportunities.
Partnership with Fintech Fringe (https://fintechfringe.co), an event series designed to deliver support to high-growth fintechs as they look to scale and grow in the UK. As a part to include all life phases of our fintech companies, the collaboration between Fintech Fringe and Fintech Week London will offer a valuable added focus on up and coming scaling companies in the fintech ecosystem.
Enhanced conference experience: This year's conference takes place at the ExCeL London, boasting an expanded capacity of up to 1,200 attendees, two stages for concurrent sessions, and an impressive expo area covering 1500 square metres.
Interactive networking: Prepare for orchestrated and curated speed networking sessions that will connect you with key players in the fintech industry.
The flagship conference will feature discussions on a diverse range of topics that are at the forefront of the fintech industry, including Embedded Finance, Inclusive ESG, Web3 & Metaverse, Insurtech, Data, Risk, and Fraud, Fintech for Good, Payments, and AI.
Don't miss out on the opportunity to immerse yourself in the fintech revolution. Secure your tickets today and stay ahead of the curve at Fintech Week London's flagship conference on Thursday 13 June 2024.
For ticket information and further details, please visit website.