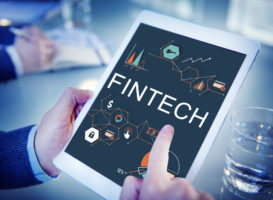 Fintech: Why It Matters So Much to Your Investment
Fintech is a term that combines two words; Financial and Technology. It means emerging financial services that are fast expanding to include inventions in financial literacy, retail banking, education, investing, and cryptocurrencies.

While fintech was initially only applied to conventional technologies that were applied to back-end established clients and financial institutions, the term now refers to how to people operate their enterprises ranging from double-entry accounting to currency invention. Notably, financial technology has grown explosively as mobile internet revolution advances.

Facts about Fintech and their applications today

In their latest report, Accenture established that international investment in fintech blast through the roof in just a couple of years. From $ 800 million in 2008, the figure has moved up to $ 12 billion by the onset of 2015. In Europe, the growth rate rose by 215% to $1.48 billion between 2008 and 2014. This figure is expected to continue going up and having a huge impact on individual businesses and institutions.

In many countries such as the UK, Hong Kong, Malaysia, Singapore, the US and Switzerland, technology has become very important in defining services delivery. More tech companies are positioning themselves to partner with financial enterprises to fit in the rapidly evolving world.

Fintech is no longer simply about the big companies. More enterprises are coming out and working on enhancing services delivery either directly or indirectly. Robinhood, the mobile-only app for trading in the stock market does not charge any fee. Lending Club and prosper that operate peer-to-peer lending websites are lowering rates by training competition for their loans to larger global markets. This is not all. Google and Apple have opened digital wallets GOOG and AAPL that more people can associate with and make part of their lifestyles.

Why fintech is so important to the business community

The emergence of fintech has totally changed how businesses operate. The conventional mode of enterprises rushing to the banks is now not the only option. More businesses prefer crowdsourcing than mobile payments. The financial options have grown rapidly making starting businesses and expanding very easy.

Transferring cash within and outside the country had made the traditional methods complicated, expensive, and unrealistic. However, latest technologies have made international cash transfer easy, transparent, reliable, and highly secure. Using online wallets such as Skrill, GOOG, and others, money is transferred within seconds and accounts maintained in top conditions.
To read more, please click on the link below…
Source: Fintech: Why It Matters So Much to Your Investment – FXDailyReport.com