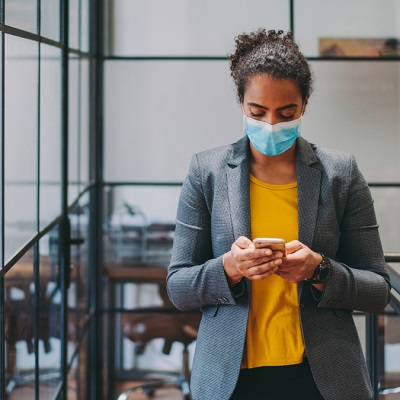 Has the pandemic accelerated digital transformation?
CREALOGIX UK CEO David Joyce considers the impact on wealth management firms of the pandemic and subsequent lockdowns.

They say necessity is the mother of invention. This last year has seen wealth management firms completely rethink their approach to digital wealth tools because they became an essential aspect of service provision.

Are wealth management firms moving faster?

The effect of lockdown hasn't just been about bringing the deadline forward on digital transformation projects, it has amplified the need for them. At a time when uncertainty has led to volatile markets at some points and client circumstances and requirements changing suddenly, client communication has never been more important.

Many of the personal challenges people have faced this last year would have been well served by an in-person meeting, but in the absence of that option, wealth managers have been turning to digital tools to deliver the same secure, premium service.

What has lockdown meant for client service?

As firms innovate and continue to work hard to focus on client requirements, there is a growing understanding within the industry that digital wealth tools aren't simply an optional add-on. Digital implementations are being considered on a greater scale and with more in-depth applications.

Some of the necessary changes during lockdown may become lasting if clients discover they can achieve the same goals without having to visit an office. The long-term effect on client service is likely to be a significant improvement in client service from a digital service that complements in-person services and improves client convenience and engagement.

Do digital wealth tools create a distance between investors and relationship managers?

This has long been the assumption of the industry, but wealth managers have discovered that the opposite may be true. Well-placed digital intervention can actually lead to closer relationships because some of the obstacles – such as burdensome administration – have been removed.
Source: Has the pandemic accelerated digital transformation? | CREALOGIX