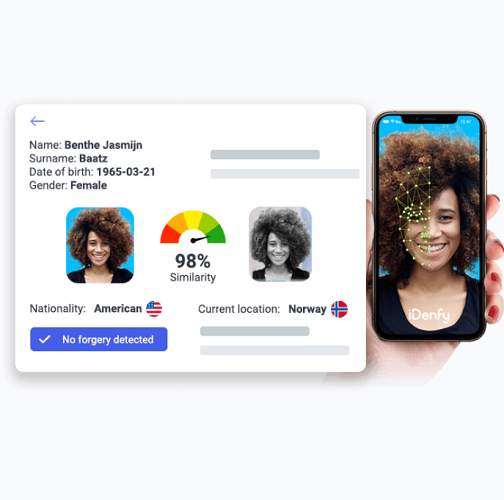 iDenfy provides biometric onboarding for Monneo digital banking platform
IDenfy is gaining ground, and Monneo has complemented its ever-growing list of partners.

Monneo provides virtual IBANs and digital banking services for corporate and eCommerce clients and aims to compete with traditional financial methods.

In the face of the covid pandemic, it became increasingly difficult for Monneo's clients to verify documents via live personnel, resulting in a delay in acquiring an IBAN. Recognizing the need for simplicity and security in providing its clients with banking services, Monneo accepted the challenges by implementing a remote ID verification system and choosing iDenfy as their partner.

The partnership will result in a safer and faster delivery of Monneo's services to their customers and reduce the ramifications of lockdowns to the process of clients getting on board with Monneo.
To read more, please click on the link below…
Source: iDenfy Provides Biometric Onboarding for Monneo digital banking platform | News Alarms