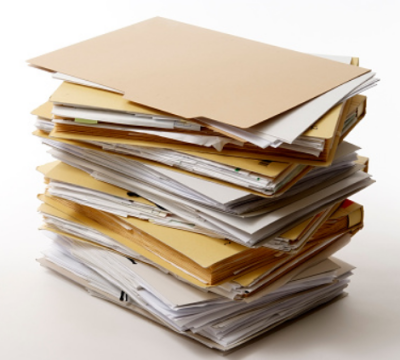 In a paperless & automated world employees use an average of 10,000 pieces of paper a year & two-thirds of businesses still manually process accounts
Global Expenses Fintech, ExpenseOnDemand, recently commissioned an extensive survey of business leaders to understand how firms are utilising tech, the demand for tailored solutions and the biggest challenges over the next 12 months. The results of the survey highlighted a staggering 66% of businesses aren't using a tech solution to manage their accounts and 81% are also manually processing their expenses.
In what is perceived as a largely paperless and automated business world it is surprising that so many firms are using excel or other spreadsheet software or even paper files to manage their accounts and employee expenses. In 2022 the Environmental Protection Agency estimated that an average employee uses 10,000 sheets of paper each year which considering so many business processes can now be easily automated.
Along with the impact on the environment, the cost to use this amount of paper is roughly $1000 per employee annually which is a huge cost, especially when so many businesses are looking at how they can reduce costs. In fact, our survey highlighted that 38% of businesses stated that managing costs was the main priority over the next 12 months.
For many firms, the lack of adoption of automation stems from IT departments which are managing archaic systems and are often concerned that too much updating and automation could reduce the size of their departments. We are seeing these concerns increase across many sectors with the dawn of open AI and Chat GPT. Many processes including accountancy and others could potentially be managed by AI potentially reducing staffing numbers.
Millions of business leaders also believe many of their current tech services that they use to help automate and speed up their business processes don't offer the best service as they are a 'one size fit all' solution with no way of tailoring these for specific needs. In fact, according to our survey over half (59%) of business leaders globally want a more tailored solution from their tech provider.
Sunil Nigam, Founder of ExpenseOnDemand, commented, "It is a challenging time for many businesses around the globe at the moment, especially in the current global climate but it's staggering to see so many firms still not automating processes such as expenses and accounting which can be so time-consuming and without automation very costly.
"We allow firms to automate all staff expenses and we pride ourselves on ensuring our tech is market-leading and our costs are not only completely transparent but remain very competitive. At ExpenseOnDemand we are also offering a 30-day free trial, with the option to sign up for our "pay as you use" model, allowing our clients to have flexibility and reassurance that they aren't tied into a long-term commitment."