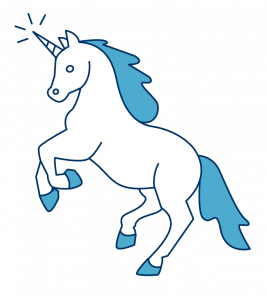 London fintech Lendable becomes Europe's latest unicorn
Lendable, the London-based digital lender backed by Goldman Sachs, has quietly become Europe's latest unicorn.

The fintech was valued at over £1bn earlier this year following a secondary sale, inside sources told Sifted.

The internal transaction saw unnamed early investors and employees cash in around ~£30m in shares, while Lendable's existing institutional backers increased their stake, Sifted understands.

Founded in 2014, Lendable has become a standout UK digital lender, allowing customers to instantly borrow up to £20k.

The company's £1bn+ valuation is a big jump from the £500m it was last rumoured to be priced at when Balderton led a secondary sale in 2018.

Notably, Lendable has raised just £4m in equity to date, making its unicorn status all the more impressive. It's also unusually discreet, with Lendable's young founders having avoided a formal press interview in three years.

Still, becoming a unicorn has arguably been a long time coming.

In 2019, Lendable recorded £15m in profit on £32.1m in revenue, putting it in the shallow ranks of European fintechs that are actually generating money. Its earnings were also well ahead of most European unicorns — with Monzo, Revolut, N26 and Klarna operating at a loss.

Today, Lendable approves a new loan every 30 seconds, and recently appeared in the Sunday Times Top 10 in Tech alongside Revolut, ranked by fastest-growing sales.
To read more, please click on the link below…
Source: London fintech Lendable becomes Europe's latest unicorn