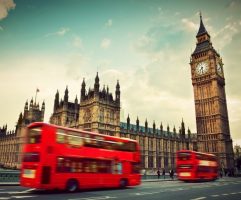 London tops fintech index for second straight year
For the second year in a row, London has topped the European Digital City Index (EDCi), a composite index designed by innovation foundation Nesta and the European Digital Forum, according to City AM.

The EDCi 2016, published on Friday, ranks European cities by how well they support digital entrepreneurship, and how attractive they are to fintech founders and companies. It is based on 10 core metrics, including skills, access to capital, business environment, digital infrastructure, mentoring, market, and entrepreneurial culture.

Here are the results of this year's index:

London still leads. The British capital ranked first out of 60 featured cities both for startups and for "scale-ups," or young companies in the growth stage. In startup terms, it outstripped Stockholm in second place, Amsterdam in third, Helsinki in fourth, and Paris in fifth.
Western European cities make up the top 10. Also in startup terms, Berlin took sixth place, with Copenhagen in seventh, Dublin in eighth, Barcelona in ninth, and Vienna in tenth. Nesta said there was a marked difference between North-Western and South-Eastern Europe in terms of "cultural attitudes to entrepreneurship," availability of capital, and mentoring.
More UK cities joined the list. Of the 60 cities featured, nine were in the UK. Cambridge ranked twelfth based on a high mentoring score. Bristol is the highest new entrant, in thirteenth place. Oxford ranked fifteenth, and Manchester sixteenth.

However, the index did not take Brexit into account. Nesta emphasized that the EDCi 2016 data were collected before the UK's Brexit vote in June, and do not account for its effects on UK fintech. This is particularly important as London's provision of access to talent was likely a major contributor to its ranking. As such, it would be advisable for the UK government to support skillful immigration as Brexit negotiations proceed. Complacency would be unwise, as the gap between first and second place narrowed in this year's index to a fraction of a percentage point.

London's dominance is likely due in part to the fact that fintech regulations in the U.S. have been extremely restrictive thus far, but those in Europe have proven successful and allowed the region to become a hub of financial technology innovation. The U.S. would be wise to examine the policies in place across the pond and consider how to implement similar ones within its own borders.

The fintech industry is booming, with VC-backed fintech investment growing 106% to reach £10 billion ($13.8 billion) in 2015. But the new business models fintechs are bringing to market also need to be regulated, and the old models aren't sufficient. The approach regulators take will have a significant impact on how big fintech gets and how fast it gets there.
To read more, click on the link below…
Source: London tops fintech index for second straight year – Business Insider