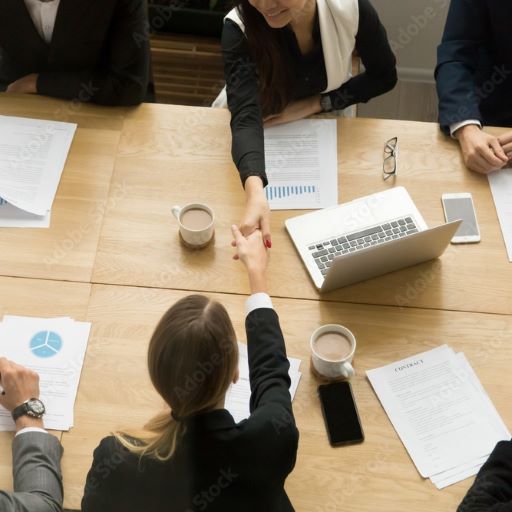 Manchester-based Fintech BankiFi Appoints SkyParlour as Official PR Partner
BankiFi, a Manchester-based banking technology platform provider, has announced its partnership with leading Fintech communications specialist, SkyParlour.
SkyParlour will help BankiFi to communicate its mission of putting banks at the heart of all small to medium size enterprise (SME) activity, via its digital banking solutions. Through these solutions, BankiFi is helping to improve economic outcomes for SMEs by making business banking more reliable and transparent. Similarly, the company's solution is enabling banks to start providing a set of integrated services, such as accounting, invoicing and payments to their customers in a straightforward and simple manner.
SkyParlour, an award-winning public relations (PR) agency, which also operates out of Manchester, works with an enviable roster of clients, including major names from Fintech, payments, cyber and eCommerce sectors. The company's expert team is split across three divisions; 'Started', 'Scale' and 'Consult'. Moving forward, BankiFi will work alongside the company's 'Started' team, a division dedicated to delivering bespoke PR campaigns for fast-growing Fintech start-ups.
The new partnership reaffirms the continued importance of communication within the emerging Fintech sector. Likewise, the announcement highlights the growing influence of Manchester as a national Fintech hub. In recent years, the city has quickly become an innovation centre within the UK, and now boasts an expanding ecosystem of financial expertise, including traditional banking services and exciting Fintech startups.
Speaking on the announcement, BankiFi's CEO, Mark Hartley, commented: "We launched BankiFi to improve the quality of SME banking services globally, and by partnering with SkyParlour, we're taking another important step towards that goal. Together, we'll work to communicate how our solution benefits SMEs, highlighting the advantages associated with adopting our innovative technology. We're excited to see where the journey takes us."
Kimberley Waldron, Co-Founder of SkyParlour added, "For the past 13 years, SkyParlour has been dedicated to helping Fintechs communicate more effectively with the wider industry, which we will continue to do through our partnership with BankiFi. We're excited to start working with a fellow Mancunian business, and to help showcase the company's genuine enthusiasm towards improving SME banking experiences with its innovative digital solutions."
Specifically, SkyParlour will assist BankiFi with the creation and distribution of official company communications. The two businesses recently worked together to announce BankiFi's new Open Cash Management platform. The exciting service gives BankiFi's customers access to a litany of modern solutions that help to make business financial management easier than ever.
For more information on BankiFi please visit: https://www.bankifi.com