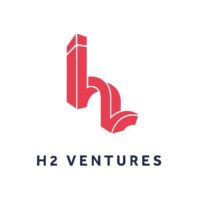 Nominations for the Fintech100 list of top fintech companies is now open
Nominations have opened for the highly coveted inclusion on the list of the world's top fintech innovators – known as the 'Fintech100'. Fintech companies from around the world are invited to apply, at www.fintechinnovators.com, the Fintech100 incorporates both the leading 50 established fintechs, and the most intriguing 50 'emerging stars'.
Through the Fintech Innovators website (www.fintechinnovators.com), H2 Ventures, in collaboration with KPMG Fintech, produces the Fintech100 Report to highlight the world's most successful, exciting and high impact new companies reshaping the financial services industry using new technologies.
The Fintech100 list will be curated by a judging panel with members based in financial centres across the world.
The 2016 Fintech100 follows on from the highly successful 2015 Report, which included 40 US companies, 20 from EMEA, 18 from the UK and 22 from ASPAC. Companies topping the list included ZhongAn, Oscar, Wealthfront, Qufenqi and Funding Circle.
Ben Heap, Co-Founder of H2 Ventures said "We are excited to be continuing the Fintech100 for the next three years and to be doing so in partnership with KPMG. In 2015, more than 1,000 fintech innovators globally were considered for the Fintech100 list. With the rapid growth of fintech, we expect an even greater number of companies to be nominated this year."
Ian Pollari, Co-Lead of KPMG's Global Fintech Practice added "Fintech innovation continues to impact financial services in every market in which KPMG operates, indeed every market around the world. With the Fintech100, we are pleased to collaborate with H2 Ventures to shine a spotlight on those companies that are pushing the frontier of new products, services, technology and business models in financial services".
The Fintech100 can be found at www.fintechinnovators.com
How to nominate and the judging process
Simply visit fintechinnovators.com and nominate your company, or any fintech you think should be considered for the list.
The process for selecting the 50 top established fintechs involves a universal search plus nominations for innovative fintech companies. A comprehensive list is then created, with companies ranked based on four factors: total capital raised, rate of capital raising, location and degree of sub industry disruption and the judging panel's subjective rating of the degree of product, service, customer experience and business model innovation.
The process for selecting the 50 emerging stars includes an X factor – as the judges search for largely 'undiscovered' fintech companies. The judges are looking for the players of the future – a diversity of companies from all over the world with fresh, new, disruptive ideas and industry solutions.
Key dates
Nominations open on August 4, and close on September 9, 2016.
The Fintech100 will be announced in late October.