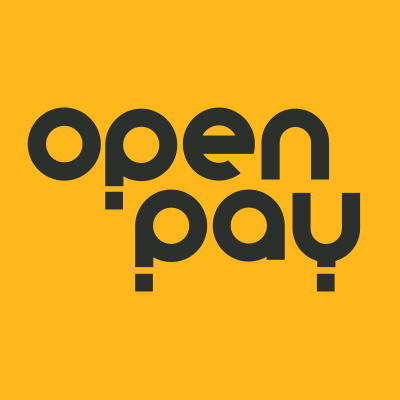 Openpay announces major partnerships with Australian automotive leaders and launches healthcare in the UK
'Buy now. Pay smarter.' company, Openpay Group is delivering to its verticalised strategy, signing significant strategic partnerships across key verticals in Australia and the United Kingdom.
Automotive
Openpay continues to solidify its position as a market-leading BNPL provider in the Automotive vertical with significant new Australian wins:
A partnership with iconic tyre marketer, wholesaler and retailer, Goodyear & Dunlop Tyres Australia, covering over 450 auto service and tyre businesses across Australia from October 2021. This will include 160 company-owned Beaurepaires stores that can offer Openpay as an alternative payment option to their customers, joining the existing 143 Goodyear Autocare Centres and 148 Dunlop Super Dealer stores already enjoying Openpay benefits.
Partnership agreements with the Victorian Automobile Chamber of Commerce (VACC) and Bosch Car Service Australia to offer their respective customers Openpay at the point of sale, as the preferred BNPL. With over 5,000 locations between the VACC and Bosch Car Service combined, these partnerships will further strengthen Openpay's foothold as a leading, trusted and reliable partner for merchants and customers in the Automotive sector. Already 12 VACC merchants and 22 Bosch Car Service are online offering Openpay plans to customers.
Openpay's Managing Director and Group CEO, Michael Eidel said, "Automotive is at the core of our verticalised strategy as this is a sector where we can make a very meaningful difference to both merchants and customers.
Access to longer and higher value plans means that unexpected and even scheduled car servicing and parts payments can be spread over time – delivering a tangible, positive impact on the household budget and cashflow.
For Automotive merchants, the ability to offer a payment solution like Openpay means maintaining strong, positive customer relationships over a longer lifecycle."
Scott Bennett, Vice President Retail for Beaurepaires Australia said, "Customers often need to spread the cost of a service or add on features, especially when that cost is unexpected. Openpay offers the most flexible and stress-free option for our customers to do business with us."
Openpay has previously invested in technology integrations with Goodyear & Dunlop Tyres Australia's national ecommerce and in-store point of sale platforms, Magento 2 and COSTAR. Openpay is also looking forward to co-branded marketing initiatives to drive customer acquisition and continue to build awareness of its unique and flexible product offering.
These partnerships follow other strategic partnerships recently announced including Ford Motor Company of Australia and the completion and commencement of rolling out an exclusive integration into Pentana Solutions' leading car dealer management software for car servicing at dealerships.
Healthcare
Openpay also continues to grow in the healthcare vertical with major wins across Australia and entry into the UK sector:
In Australia, Openpay signed a partnership with Nexus Hospitals where Openpay will be introduced to self-funded patients through their private hospitals and specialists network. This partnership further strengthens Openpay's position as a leader within the hospitals segment.
In the UK, Openpay has signed an agreement with Henry Schein, Software of Excellence, a global leader in the provision of dental practice management software and marketing solutions. With reach to over 6,000 sites in the UK, this partnership will accelerate Openpay's ability to acquire nearly half of the UK's dental market.
Openpay's global integration with the ezyVet veterinary software platform went live in the UK with several major Veterinary practices signed and onboarded in readiness to transact in early September. This is an extension of our Australian partnership to the UK where ezyVet is rapidly growing. This will be the first time Openpay is offered to customers in the in-store environment in the UK.
Michael Eidel said, "Openpay continues to establish partnerships with major ecosystem providers and aggregators in our target verticals across our key markets. With these new partnerships, we have deepened our focus into our core verticals in the UK, which together with the anticipated Payment Assist acquisition in Automotive and our imminent US launch, will set us up to achieve our long-term objectives of sustainable growth and profitability."