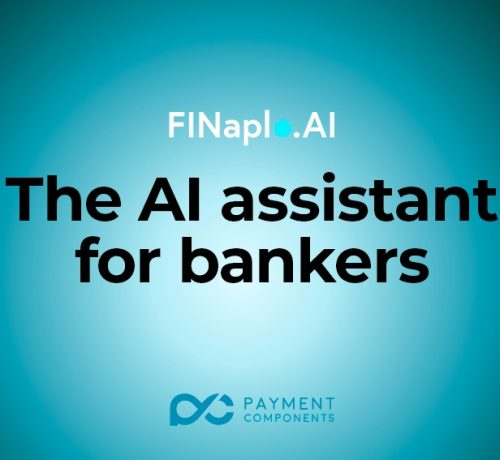 PaymentComponents launches FINaplo.AI, a solution that gives bankers an AI assistant
PaymentComponents launches FINaplo.AI, a solution that gives bankers an AI assistant that will change their work experience.
PaymentComponents, a leading provider of payment software solutions, announced the launch of FINaplo.AI, an innovative platform that uses Artificial Intelligence to assist bankers in managing their everyday activities in a completely new way. You don't need to be an AI expert to access advanced AI capabilities. This solution is made for bankers.
We are proud to say that FINaplo.AI is a unique platform that offers conversational AI capabilities based on the bank's payment transaction data, providing bankers with valuable insights into account and transaction behavior. The platform uses advanced AI and Large Language Models to enable bankers to discover new opportunities and hidden value in their data, making it a very powerful tool for all financial institutions. We have made it simple and easy to use, specifically for bankers. With FINaplo.AI you don't have to be an AI expert to add AI capabilities to your day-to-day tasks.
In particular, FINaplo.AI provides bankers with valuable insights on account and transaction behavior, including trends, patterns, forecasts, and anomalies. All these are accessible through a chat-assisted dashboard. What sets FINaplo.AI apart is its innovative ChatGPT-like tool that makes navigating and analyzing data easier than ever before. With just a few questions, you can access valuable insights and information on account and transaction behaviors, providing you with a new way of working that is truly revolutionary.
We understand that the financial industry is becoming increasingly complex, and the need for AI-powered tools is growing day by day. With FINaplo.AI, we are committed to helping financial institutions stay competitive and navigate this complex landscape. The platform's AI capabilities can help identify new opportunities and discover hidden value in data while protecting customers and the financial system's integrity by detecting and preventing fraudulent activities.
In short, FINaplo.AI is a cloud-based service that reads payment transactions of a financial institution and analyzes them using AI technology. Different teams within the bank use its interactive and conversational way of navigating and analyzing data in order to identify new opportunities, discover hidden value, and make informed decisions about quality leads, potential fraudulent behavior, liquidity management, run-away clients, and more.