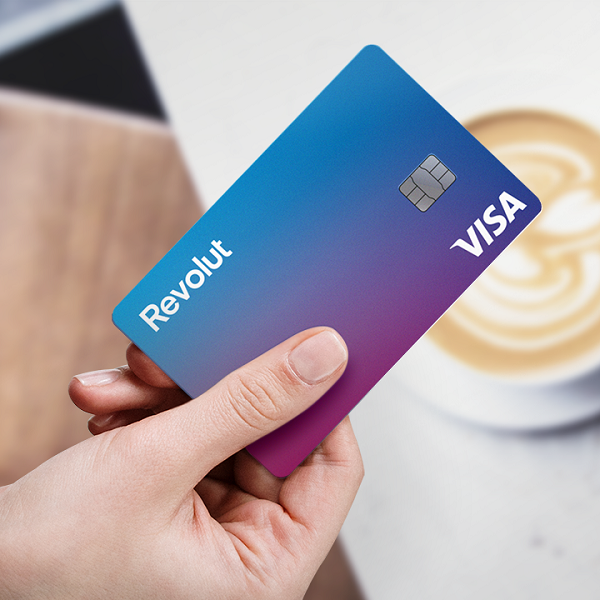 Revolut decreases APP fraud by 35% and doubles Financial Crime headcount to combat rising industry fraud
Revolut, the global financial super app with more than 35 million customers worldwide, has revealed a significant expansion to its Financial Crime (FinCrime) headcount, doubling its size since 2021. Recognising the critical role of human intelligence in fraud detection and prevention, alongside cutting-edge technology and AI, Revolut is committed to tackling the rising threat of financial fraud with a 360 degree approach.
Revolut Invests in Fraud Talent
Revolut is investing in world-class talent to help tackle fraud. Data disclosed by the company today revealed more than a third of Revolut's workforce is now dedicated to fighting Financial Crime, with over 2,500 FinCrime experts across 6 markets, spanning key functions such as product development, data science, customer support, operations, and anti-money laundering. This represents a doubling of Revolut's FinCrime team's size since 2021. Revolut's continued investment in fraud protection is proving successful, with the company having prevented more than €220m in potential fraud against its customers in the last 12 months.
Staying ahead of the shift
Across the industry, fraudsters stole €84.6m through frauds and scams in 2022, an increase of 8.8% on 2021. The data from BPFI also reported a 19% decrease in authorised push payments (APP fraud) transactions in 2022 compared to 2021*. Despite this industry rise in scams, Revolut has demonstrated success in staying ahead of criminals; having today reported a 35% reduction to APP Fraud on its platform since June this year.
Additionally, in September, Revolut took a new approach to raise awareness of scams with its customers with the launch of a course.
The course includes five lessons: an introduction to fraud, purchase scams, investment scams, impersonations scams, and account takeover fraud, and has been developed by Revolut's in-house fraud experts and covers the most prevalent types of fraud.
Each lesson includes materials explaining the different types of fraud, how customers can protect themselves, and share examples of how these scams can take place, drawing on real-life examples. Customers can then test what they have learnt, completing the lesson.
The course is free and can be accessed in the Revolut app. This month, Revolut launched its biggest update yet – Revolut 10, with a significant overhaul of the design and layout of the app, built to make everyday money management as easy as possible, with special focus on those who increasingly use the app as their primary bank account. Key Revolut products and features are now quickly accessible from the home screen, while tools to build wealth, explore saving and investing, and make the most of lifestyle services and offers are available in just one tap.
Aaron Elliot Gross, Revolut Head of Financial Crime and Fraud, said, "At Revolut, we are focused on a data-driven and holistic approach to customer protection which brings together industry-leading technology, top fraud experts and new ways of educating our customers about how to protect themselves from scams. We increasingly see fraud being perpetrated by sophisticated, organised and ruthless networks of criminals who target our customers primarily via social media platforms and use social engineering techniques (such as romance scams or investment scams) to convince them to make payments. In order to stay ahead of the curve, we are committed to investing in top talent in this space, including expert anti-financial crime professionals, talented data scientists and front-line staff to provide support to customers who do fall victim to fraud. We also continue to invest in cutting edge artificial intelligence technology to detect unusual payment activity and protect our customers."
Over the last year, Revolut has reported a doubling in the number of scams beginning on the four major social media platforms where currently two thirds of all Revolut attempted fraud is initiated.
Revolut's commitment extends to its ability to attract top-tier fraud talent having received more than 77,000 job applications for roles in its FinCrime team. The company has successfully onboarded, and continued to upskill, FinCrime experts from leading financial institutions including NatWest, TSB, Klarna, EY, and MUFG. Revolut's experts bring a wealth of qualifications, market knowledge, and a diverse skill set to the table.