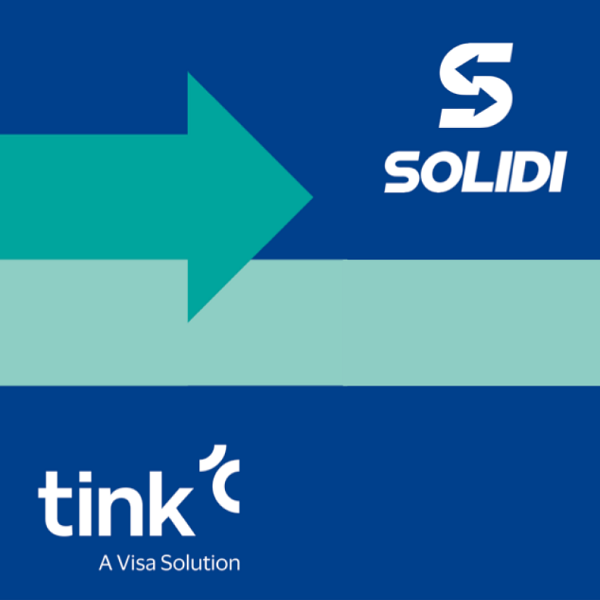 Solidi partners with Tink as first settlement account customer for Open Banking
European open banking platform Tink has announced a significant upgrade to its payment stack with the launch of settlement accounts, a new feature that aggregates PIS settlement. Starting in the UK with a wider European roll-out to follow in the coming months, this launch enables real-time payment confirmation, instant refunds and payouts, integrated reporting, and more.
This means that in addition to being able to benefit from Tink's Payment Initiation Service (PIS) technology – which already delivers secure, cost-effective and frictionless instant bank payments – merchants can now also benefit from a full-stack payments offering that enables fully automated refunds, payouts, and reconciliation.
For merchants, settlement times can be slow, taking up to four days in some cases. Fraud rates are an ongoing concern, high fees and operational costs are associated with many payment methods, alongside friction at the checkout. Tink's new payments stack addresses these pain points directly. Merchants can now accept low-cost bank payments with integrated, real-time settlement and reporting – meaning you can send and receive money online faster while simplifying payment operations. Tink's platform can accelerate merchants' time-to-market since there's no need for merchants to build and operate their own settlement or reconciliation systems, and manual processes for issuing refunds and payouts can be fully automated.
The first customer to use Tink's settlement accounts feature in the UK is instant purchase crypto exchange, Solidi. Solidi already lets users start investing in crypto in less than two minutes, and by partnering with Tink, Solidi can take advantage of the core benefits of open banking payments – low transaction fees and reduced operational overheads – while continuing to offer instant account top-ups. Solidi can also cut out the manual work of reconciliation and troubleshooting user errors, since payment details are pre-populated.
Tom Pope, Head of Payments and Platforms at Tink said, "The arrival of settlement accounts in the UK means that our partners can now enjoy the full time- and cost-saving benefits of real-time bank payments more easily. We already enabled instant, seamless pay-ins that reduce friction for the end-user, and now we're removing friction for merchants with the ability to receive a real-time payment confirmation and automate manual processes like issuing refunds and payouts or reconciling payments. This has the potential to be a game changer for merchants by unlocking the full value of open banking payments for key use cases like ecommerce and crypto. We are proud to partner with Solidi as our first settlement account customer in the UK."
Jamie McNaught, CEO and Co-Founder of Solidi added, "Providing Solidi customers with a completely seamless experience when investing in crypto is key. Tink's open banking payments technology is the obvious choice for our customers – it takes our already instant onboarding experience and adds easy, frictionless payments – enabling anyone to invest in their first crypto in less than two minutes. For Solidi, Tink's new settlement features reduce integration and operational costs, as well as the time to market. Unlike other open banking platforms, Tink enables us to perform payment initiation and settlement using a single API – rather than multiple API's from different providers."