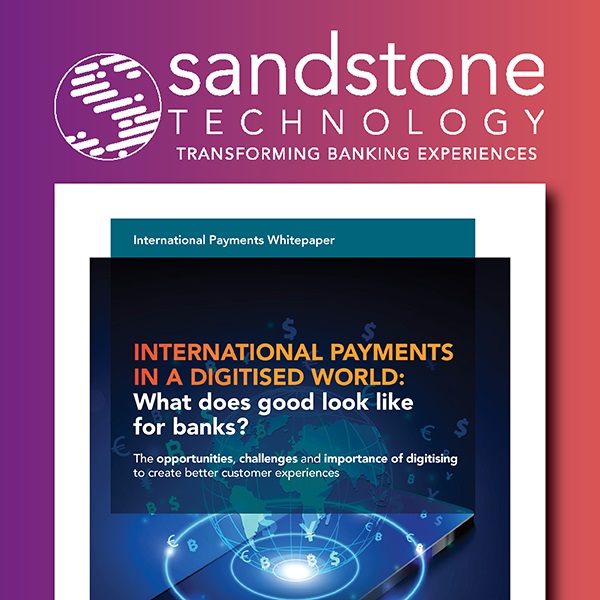 The opportunities, challenges and importance of digitising to create better customer experiences
The desire for both business and personal banking customers to self-serve has never been greater. Fuelled by the digital experiences forced upon us during the global pandemic, our acceptance of – and ability to successfully use – digital platforms has increased significantly, meaning the expectation people have of what 'good' looks like online, both in terms of experience and the tasks that can be performed, has changed dramatically..
Traditional banks have dominated cross-border payments because they have the resources and commercial relationships to connect directly with banks across the globe. Even so, online transactions can be slow and costly. They're also opaque – customers have no idea where their money is.
As you would expect, paying high fees to move your own money between countries frustrates customers, as does funds arriving at the other end being less than expected, especially when they're part of a business deal.
No wonder customers seek out digital solutions for a more streamlined experience. These solutions may eventually win them over to new players for transaction accounts and lending.
International payments are increasing every year
$250tn in global, annual payments forecast by 2027. More people are migrating, more businesses are sourcing goods and services globally. International payments have moved from a nice-to-have to an essential offer for maintaining and growing business.
All banks must be able to compete with fintechs and non-bank competitors offering low rates, simple digital transactions and speedy service.
Digital platforms can help any bank move money around the world quickly, easily and cost effectively, mitigating the risk of customers going elsewhere, helping retain business and making them more attractive to new clientele. New segments are up for grabs, in both personal and business banking. It's a huge opportunity to grow revenue, reduce operational costs and improve customer experience.
So what does 'good' look like, when it comes international payments?
Download Sandstone Technology's latest whitepaper to read more.