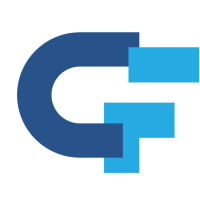 This FinTech CEO is making money instantly available anywhere in the World
The consumer financial services industry currently boasts a $33.5 billion market cap globally, supplying consumers with various loans and lines of credit.

For years, the most common and accurate way of indicating whether consumers qualify for an approved loan or credit line was by analyzing general online data and traditional credit intelligence metrics. Today, with real-time consumer data becoming easily accessible and more emphasis is placed on creating cutting edge banking solutions for a mobile generation, financial technology companies have risen and claimed a reputation for actively disrupting the traditional banking infrastructure.

Consequently, the existing challenge for FinTech startups and their big bank counterparts is whether to continue operating independently, or consolidate their services to develop collaborative solutions that make the consumer finance experience all-inclusive. Noticing the need to merge modern analytics with traditional banking practices, one startup emerged with a progressive blueprint for advancing the global economy.

Founded in 2012 by Davis Barons and Matiss Ansviesulis, Creamfinance is a global financial services company that specializes in creating innovative financial technology software and solutions. The startup uses a smart data approach, utilizing advanced algorithms and machine-learning capabilities to swiftly evaluate and score prospective loan recipients. This framework offers big banks a quick, effective, trusted and highly customizable alternative to the traditional personal loan process. Their current product portfolio includes microloans, installment loans and providing consumers with lines of credit.

The mission of Creamfinance is to become the first one-click consumer loan provider in the world; making money available anytime, anywhere. The startup has raised over $7.3 million in funding to date, and has grown to over 200 employees expanding across 7 countries. In 2014, the data-driven consumer lending company raised 5 million Euros from the leading international venture capital fund, Flint Capital, which invests across the U.S., Israel and Europe.
To read more, please click on the link below…
Source: This FinTech CEO Is Making Money Instantly Available Anywhere In The World – Forbes