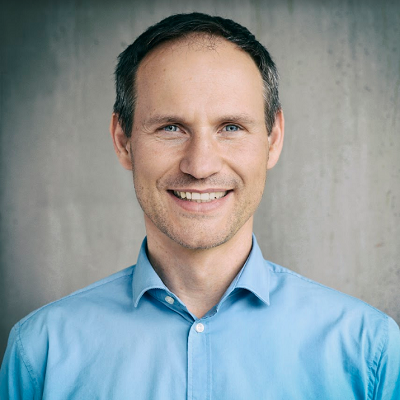 TrueLayer continues its European expansion appointing Sebastian Tiesler as Country Manager for Germany
TrueLayer, Europe's leading open banking platform, has announced that Sebastian Tiesler has joined the firm as Country Manager for Germany. A highly experienced product and commercial manager, Hamburg-based Sebastian will define and manage commercial strategy in Germany, alongside TrueLayer's Chief Revenue Officer Max Emilson.
The announcement comes as TrueLayer consolidates its position as the leading open banking platform across Europe, routing more than half of all traffic in the UK, Ireland and Spain. TrueLayer offers 90% coverage of German banks delivered through PSD2-compliant APIs and has been active in the country through its collaboration with innovators such as Revolut.
"Open banking offers significant benefits over the existing payment methods available to German consumers and businesses – they're instant and digitally-native, providing an improved payment experience and at a lower cost to the merchant," Tiesler explained. "This is the ideal time to join an innovator like TrueLayer as more German banks, consumers and businesses embrace open banking. There is so much opportunity and I'm incredibly excited to help build the business, expand our local market presence, win new business with local clients and work with our existing clients as they expand into Germany to take advantage of the changing market landscape."
Sebastian brings more than a decade of experience in fintech product management and commercial development, most recently from German open banking firm, finleap connect, where he was responsible for solution engineering & go-to-market strategy. He has extensive banking and payments knowledge having also worked at figo, responsible for product development and subsequently helped merging with two other firms to create finleap connect, and as Head of Mobile Solutions at Star Finanz, a subsidiary Finanz Informatik (Sparkassen FInanzgruppe), among others.
Max Emilson, CRO at TrueLayer, commented, "TrueLayer is accelerating its European expansion, tackling the issues of costly, poor converting payment methods with instant, secure bank-to-bank payments. Germany offers a huge opportunity with established financial services centres, a thriving fintech scene, and ecommerce platforms that can all benefit from TrueLayer's services. Sebastian will play a critical role for us in Germany, building on our work with clients such as Revolut, and expanding our operations in the country. His experience, within the local fintech and payments ecosystem and in-depth knowledge of open banking will be vital as we continue to grow in the country."