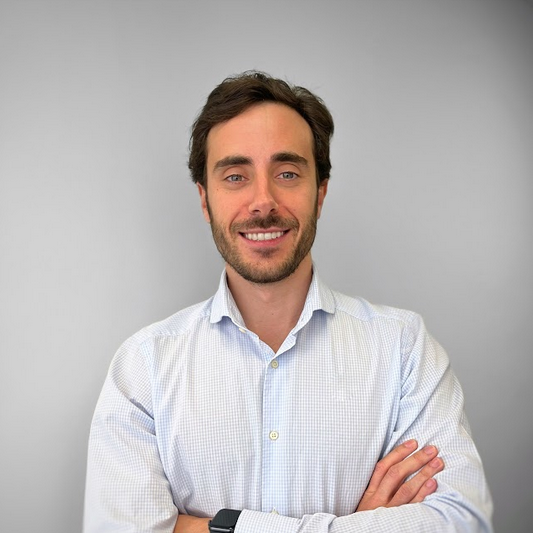 TrueLayer's Spanish expansion continues appointing Pablo Ruano as Country Manager
TrueLayer, Europe's leading open banking platform, today announces further expansion of its Spanish operations with the appointment of Pablo Ruano as its Country Manager. Madrid-based Pablo will oversee commercial strategy in the country, alongside TrueLayer's recently appointed VP of EU Sales, David Exposito.
The announcement comes as TrueLayer continues its Spanish expansion, where it offers 99% coverage of the banked population, processing more than half of all open banking traffic in the country through its collaborations with firms including Revolut, HeyTrade and Ninety Nine. TrueLayer is also the only open banking provider that supports app2app journeys for all of the Spanish banks, delivering a faster, easier way for people to give permission for a third party to access their bank data or make a payment on their behalf.
Pablo is an experienced commercial leader, joining TrueLayer from Lendo, a comparison site for consumer loans and marketplace and broker of consumer loans for banks, where he was General Manager for Spain.
Commenting on joining TrueLayer, Pablo said, "There is so much potential for open banking to deliver innovation to Spanish consumers and businesses. The growth of instant, account-to-account payments and their upcoming evolution as the primary payment option across multiple industries makes this an incredibly exciting time to join the market leader TrueLayer. It has already built a strong customer base thanks to its comprehensive bank coverage that makes it easy for firms to implement account verification, data aggregation and instant, secure payments."
Prior to Lendo, Pablo was senior European operations manager at Uber, where he oversaw the European launch of Uber Freight, a digital platform for commercial shippers and carriers to match freight loads efficiently and simplify the movement of goods. He is also a fintech founder having built and developed Prestomatic.es, which focused on delivering cost-competitive micro loans with very short application times by leveraging automation and artificial intelligence.
David Exposito VP of EU Sales at TrueLayer commented, "TrueLayer is working with clients across Europe to replace costly, poorly converting card payments with instant, secure bank-to-bank payments that deliver a better customer experience. We're delighted to have Pablo join us as he will play a crucial role in accelerating our Spanish expansion, winning new business, collaborating with existing clients to expand their use of our products, and supporting our UK and European clients to successfully enter Spain."