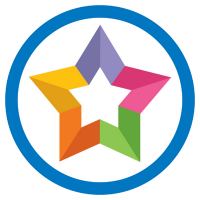 TruRating clinches $16.5 million in latest funding round as it looks to further global expansion
UK mass-market ratings system, TruRating has today announced that it has raised $16.5M AUD (£9.5M GBP) in Series A funding, which will be used to further propel the company's expansion into global markets and enable TruRating to further develop new technology to provide additional value to consumers.
This funding round was led by Sandaire, wealth management specialist, and  private family investment group, bringing the company's total amount of investor-lead funding to $23.85M AUD (£13.7M GBP), following prior rounds of angel and seed funding totaling $7.3M (£4.2M GBP)**.
On the importance of the investment, TruRating founder and CEO Georgina Nelson said: "We have had an incredible year and securing this pre-revenue funding will help us take TruRating to the next level and bring the truth back to consumer ratings globally. There's a real appetite among businesses to get validated, real-time ratings from the majority of their customers. Now 88% of people asked to rate do. It's such an easy way for consumers to have their say and be listened to, and for merchants to respond and improve."
The announcement comes as TruRating ramps up its presence in Australia, following its successful launch in the Australian market 6 months ago. Since launching, the innovative point-of-payment rating fintech has garnered over 250,000 ratings from businesses across nearly every state in Australia.
Current Australian companies using the technology include small independent retailers and restaurants, through to growing restaurant chains and larger retailers such as NQR Grocery, The Melbourne Convention & Exhibition Centre, Bstore for Birkenstock, Rolld and Crisp salads. Pilots are also underway in both continents with major brand names including internationally renowned sports apparel retailers and major supermarket chains.
On a global scale,TruRating is currently live in the UK and Australia, with North America to come online later in the year, with their first payment partners and a number of merchants. The company has experienced significant traction in these markets and hit its first landmark 1 million ratings earlier this year.  Just seven months on, this has already doubled to hit 2 million.  
In the near future, all of this information will be made available to customers, via an online ratings engine, allowing users to compare ratings and make informed choices about where to shop and eat, in a competitive move to enter and lead the online ratings space which includes players such as TripAdvisor and Yelp!.
Looking ahead, Nelson added, "We will be announcing more payment partnerships in the coming months. These will allow us to open up TruRating to even more merchants and as a result some very big household names will be working with us by the end of the year, adding millions more ratings every day."
"We'll also be further developing our product and broadening the company's offering to bring our technology to businesses and consumers all over the world," she said.  
TruRating is the world's only mass-market ratings system and gives businesses a real-time, validated view of customer satisfaction and overall company performance on key metrics such as service, value or product selection, providing the insight they need to make changes and improvements.  The technology provides consumers with a simple and anonymous way to provide feedback on their shopping or dining experience by rating with a single key-press of 0-9 on payment terminal keypads in retailers across the world.
TruRating has also been recognised in a number of prestigious reports and awards, recently named a Gartner 2016 Cool Vendor and  winning multiple awards for innovation including, Payment Awards 2015, Future 50 and Ingenico Group Best Application 2015.
Notes:
*All conversion rates are reported as of August 1, 2016.
** The previous funding came from Angel investment of £1.5 million ($2.6M AUD) in 2014 and seed funding of £2.7 million ($4.7M AUD) in 2015. The first round of seed funding in 2014 included investment from angels Peter Ayliffe, former President & CEO Visa Europe and now chairman of TruRating, Anthony Gutman, Head of Investment Banking for Europe at Goldman Sachs, and Chris Blundell, Global Head of Technology at Brunswick PR, who all continue to hold positions on the board.