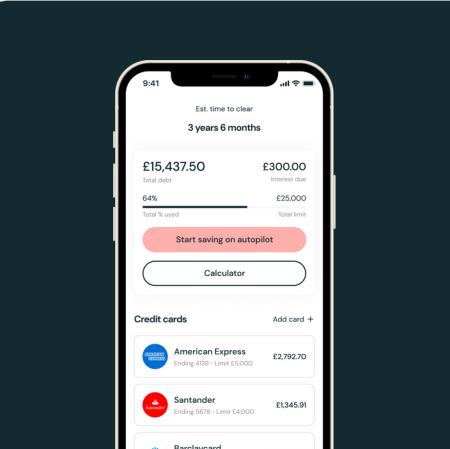 UK credit management app Incredible introduces variable recurring payments with TrueLayer
TrueLayer, Europe's leading open banking platform, has today announced a partnership with the UK credit management app Incredible, which will now provide variable recurring payments (VRPs) for its customers.
Using open banking Data APIs, Incredible consolidates their customers' account information in one clear, comprehensive dashboard where they can see, track, forecast and repay their borrowings.
With VRPs, Incredible customers can now use the app to set up automatic payments between their bank accounts and their Incredible account. This process, known as "sweeping", allows customers to automate their repayment strategy and take a longer-term approach to reducing their borrowing and improving their overall money management.
By leveraging VRPs, Incredible gives customers greater control over their credit repayments. These automated, mobile-first payments settle immediately and don't require a direct debit mandate, saving time and creating a more convenient experience. Instead, customers provide a one-time authentication using biometrics, simplifying the set-up process and maintaining rigorous security standards.
The implementation comes at a time when UK consumers are in need of better, more intuitive ways to manage their borrowing. Amidst the cost-of-living crisis, the Bank of England reports that individuals borrowed £1.5 billion in consumer credit in November 2022. Credit card borrowing accounted for 80% (£1.2 billion) of that total. An estimated 1.9 million households also missed a scheduled debt repayment at the end of 2022, 'Which?' reports.
The flexibility of VRPs is what lets Incredible deliver value unseen before for the credit repayment space, using common features such as roundups and applying them in the context of reducing the overall cost of customers' borrowing.  Sweeping payments allows the automatic movement of money, in variable amounts, between customers' accounts, giving them a more flexible and intuitive way to pay back their borrowing.
Yaseen Rostom, CEO and Co-founder at Incredible, said, "At some point in our lives we've all fallen prey to unplanned overdraft fees, late payment fees and other charges, simply because it's a byproduct of a system that does very little to optimise for financial resilience. Incredible is pioneering a new use case for VRPs, facilitating better credit repayments to improve financial wellbeing. We're excited to work with Truelayer to bring us closer to fulfilling the promise of open finance; making money work for people."
Nick Tucker, Head of Financial Services at TrueLayer, added, "A new form of open banking-enabled technology, VRPs are a step change in debt management, allowing users to set up secure and flexible repayment plans with greater ease and convenience. We look forward to working with Incredible to provide open banking payments that are more responsive to customers' needs."