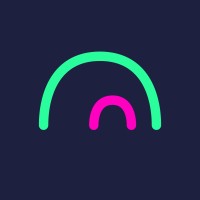 UK digital bank Ziglu launches P2P payments for Bitcoin and Bitcoin Cash
London-based challenger bank Ziglu said Monday that it has been licensed as an Electronic Money Institution (EMI) by the U.K.'s Financial Conduct Authority. After receiving the permit, the fintech start-up immediately launched peer-to-peer (P2P) payments for both crypto and fiat currencies.

Ziglu founder and chief executive officer Mark Hipperson said the EMI license allows the firm to issue electronic money (e-money) and to provide payment services. The permit was issued on September 1, more than a year since the initial application. It also required the company to comply with stringent anti-money laundering rules.

The digital bank now supports the British pound and four other crypto assets – bitcoin (BTC), bitcoin cash (BCH), ethereum (ETH) and litecoin (LTC). This means users of the Ziglu app can now make payments peer-to-peer over the network, or to other banks within the UK, using the supported coins.
To read more, please click on the link below…
Source: UK Digital Bank Ziglu Launches P2P Payments for Bitcoin and Bitcoin Cash | Finance Bitcoin News