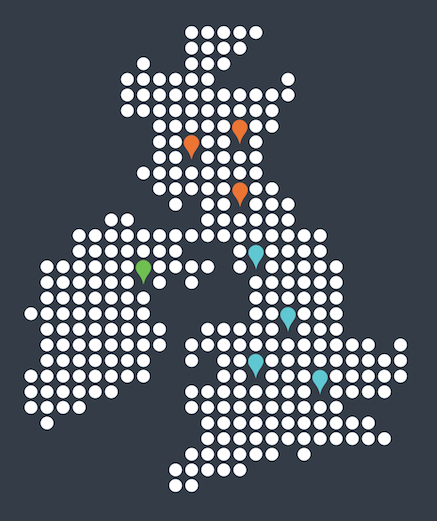 UK fintech becoming less London-centric
UK fintech continues to boom, despite a surge of activity in Europe. The continued UK rise is becoming less focused solely on London, however, according to new research from Findexable.

The firm ranks cities and countries around the world according to the number and success of their 'fintech companies.

It found while London is by far the largest fintech hub in the UK, and second in the world after San Francisco, a number of cities outside of London are developing into thriving fintech hubs.

Birmingham entered the rankings at 123, Cardiff came close after at 127. the growth of what the report identifies as 'tertiary hubs' is also interesting. Fintechs in cities near London like Cambridge and Brighton alongside cities like Cardiff (ranked 127th) and Newcastle upon Tyne (ranked 155th).

Edinburgh, Belfast and Glasgow also rose strongly in the rankings.
To read more, please click on the link below…
Source: UK fintech becoming less London-centric – AltFi