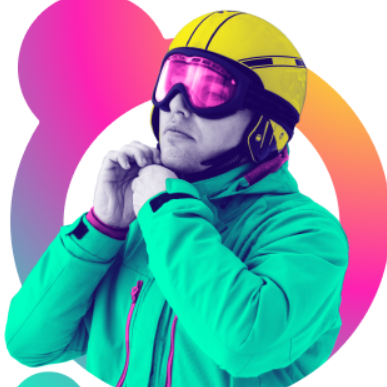 UK fintech Bloom announce £300 million Series A investment
Platform has secured £300m of firepower led by Credo Capital Partners ("Credo") and funds managed by Fortress Investment Group LLC.
With a revolutionary pricing model, Bloom ushers in the next wave of revenue-based funding designed to power merchants' growth in the current market cycle.
Founded by James Hickson, the team includes Werner Kruger, the former head of data science from Klarna. The board includes Michael Jackson, an early member of the leadership team at Skype and board member of Luminor Bank, and Christopher Dailey of Credo, also the former CEO of OakNorth and board member of DBT.
Capital provider Bloom Group S.A. has secured £300m of firepower led by Credo Capital Partners and funds managed by Fortress Investment Group LLC ("Fortress"), making the company the highest-funded revenue-based lending business in Europe.
It will drive the company's ambition to become Europe's leading provider of capital to digital entrepreneurs.
Led by the ex-head of Morgan Stanley's Fintech Enterprise and experienced Fintech CEO, James Hickson, Bloom specialises in providing capital to growth businesses, that operate predominantly online.
The company is the next generation of revenue-based lender, differentiating itself from the wave of similar models that have emerged over the last 18 months through its pricing model and range of product features that enable brands to only pay for what they use, thus addressing gaps in the first wave of funders products.
"We are not another revenue-based lender. We estimate that eCommerce merchants have incurred £125-£200 million in excess fees based on the current pricing status quo. That's money that could have been used for more stock, increased ad spend, or customer incentives.  We saw an opportunity to innovate rather than simply join the herd. So we did," said Bloom CEO James Hickson.
The Bloom product is based on a flexible pricing and deployment model that combines the best features of a revolving credit product, charging customers for only what they use with the predictability and transparency of cost that comes with fixed fee revenue-based lending.
Secondly, Bloom doesn't put firms in boxes, it underwrites the business based on a holistic analysis of the value being created. The capital from Bloom is not designed for stock, marketing or any other specific purpose as Bloom believes business owners who have growing companies should be free to use capital in the best way that suits them – No one knows their business better than the founders themselves."
The round has been led by Credo Capital Partners, and Fortress. Christopher Dailey, Co-Managing Partner of Credo will join the board as part of this transaction and play an active role in helping Bloom grow.
"Demand for eCommerce lending has expanded in Europe. We wanted to make an investment in a platform that was moving the product forward and combined all of the great technology and analytics you expect with a really differentiated product and approach," said Christopher Dailey, Credo Capital Partners.
Demonstrating deep insight into lending and credit risk, the Bloom team have collectively originated more than $30 billion over the course of their careers. And with a differentiated plan for distribution in place and the unique pricing model, Bloom is unlike any other funding provider on the market. There is also enormous potential for scalability, with strong exposure to the European and US market.