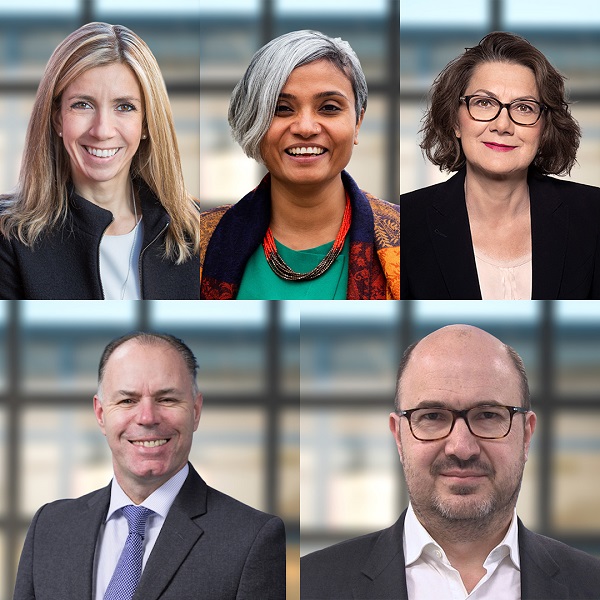 UK Fintech Delio announces formation of Advisory Board as it accelerates international growth plans
Delio, the UK fintech which digitises the private markets strategies of leading banks, wealth managers and other financial firms, has announced the formation of its first Advisory Board as the company embarks on the next stage of its global expansion.
The new Advisory Board will consist of internationally recognised leaders from a diverse range of professional backgrounds and specialities, including banking, professional services, impact investing, technology and marketing. The Advisory Board members will work closely with Delio's leadership team to offer strategic help and advice that supports the fintech's ambitious international expansion. The announcement comes within weeks of Delio's latest growth funding round which saw Octopus Ventures invest $8.3m in the Cardiff-based firm.
Kevin Smith, a former senior partner at KPMG in London, has been appointed as chairman of the Advisory Board. Smith will oversee their strategic contribution to Delio's growth plans and harness the members' wealth of experience gained at top tier organisations including UBS, Société Générale, Cisco, Nokia and Adecco.
In addition to Smith, the founding members of Delio's Advisory Board include:
Didier Valet, a former senior executive at Société Générale with more than 25 years of experience in the banking industry;
Manuela Andaloro, a strategy, brand and marketing specialist who has held senior roles at UBS, Financial News and Nielsen;
Paivi Rekonen, a serial board director with wide-ranging expertise in digital transformation and strategy;
Pooja Warier Hamilton, the chief partnerships officer at Apolitical and founding partner of Conduit Connect, an impact investing platform.
Gareth Lewis, Co-Founder and CEO of Delio, said, "The formation of our Advisory Board is another significant step forward in Delio's growth journey and I'm delighted that we have been able to attract such a diverse and inspirational group of business leaders. I look forward to drawing on their decades of collective expertise, which will be invaluable as Delio continues to expand our operations on a global scale."
Kevin Smith, chairman of Delio's Advisory Board, said, "Delio's rapid growth has clearly demonstrated that financial institutions of all sizes see real value in their unique combination of private markets technology and expertise. The fact that Delio already enjoys exceptionally strong client relationships with some of the world's most respected financial institutions is also a testimony to their growing reputation as the private markets partner of choice. I am excited and honoured to be able to support Gareth and his team as they embark on the next stage of Delio's development."