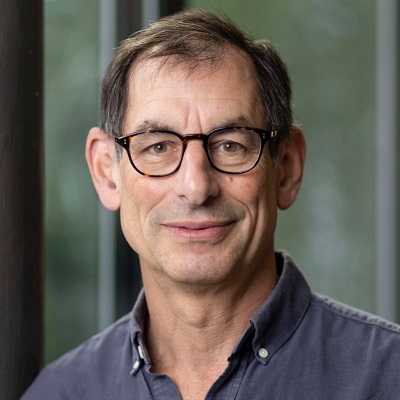 UK fintech startup Paytrix appoints David Sola as CFO
Paytrix, the London-headquartered fintech that simplifies global payments for high-growth businesses, has today announced the appointment of David Sola as Chief Financial Officer.
David has previously served as Managing Director at multinational financial services firms UBS, Softbank Europe and Houlihan Lokey. His 20 years of financing and M&A experience with rapidly growing fintech, e-commerce and internet companies will be invaluable as Paytrix realises its ambition of delivering a global payments solution through one contract and one API.
The appointment comes shortly after Paytrix raised £5 million in pre-seed funding from a number of high-profile investors, including lead investor, Hambro Perks, along with Better Tomorrow Ventures, Fin Capital, Bain Capital Ventures, Clocktower Group, The Fintech Fund, D4 Ventures, and notable angel investors. Investors were persuaded by the merits of the Paytrix vision — of eradicating the need for scaling businesses to commit people, time and money to managing payments across multiple jurisdictions.
David Sola explained why he's joining Paytrix, "Time and again, I've seen high-potential companies struggle to cope with large payment volumes  —  'global payments' means complex infrastructure, high costs, geographic fragmentation and constantly evolving regulation. Paytrix's curated payments solution solves all of this with access to the best payment providers around the world through one ecosystem, one contract and one API. It's a big opportunity and I am delighted to be part of making it happen."
Aran Brown, Paytrix's Co-Founder & CEO, said, "We're thrilled to bring on board someone of David's stature. As we build a curated global payments experience for fast-scaling businesses, David has seen it all — from the side of the customers we're building to serve, and from the vantage point of a venture capitalist, a senior management executive and an investment banker. David's knowledge of the complex payments challenges we're trying to solve will be hugely beneficial for our expansion plans."
With his appointment as Paytrix CFO, David joins an experienced senior leadership team with a long record of industry achievements. Paytrix CEO, Aran Brown, has spent the last 15 years scaling and transforming payments companies and contributed to the growth and sale of Travelex and Skrill to corporate buyers. Co-Founder and CPO Eddie Harrison has run product, global strategies, and financial networks for his entire career, having built market-leading global payment products at Fortune 500 businesses Western Union and Travelex, as well as at budding startups such as Ixaris.  CTO, Ed Addario, served in the same role at Salary Finance, Currencycloud and others prior to joining Paytrix; while Mike Southgate, Chief Compliance Officer, was formerly Compliance Director at Google and is currently the Anti-Money Laundering and technology lead for AFEP (a trade body for payments firms).