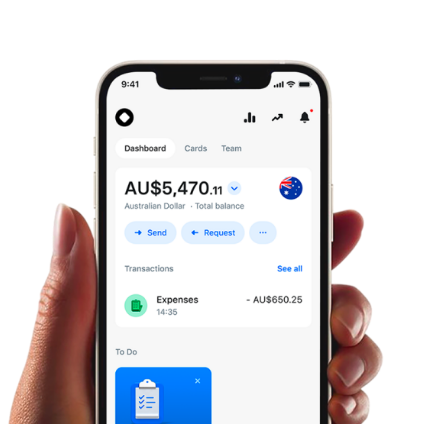 UK fintech Revolut launches Revolut Business in Australia
Revolut, the global financial superapp with more than 28 million customers worldwide, has today announced the launch of its Revolut Business product in Australia, which will give companies of all sizes access to fast, affordable and efficient solutions to help them manage their finances and enhance the way they do business globally.
Now live in 40 markets, Revolut Business improves how businesses of all sizes manage payments, control spending and empower their teams. The business-to-business payment service offers a wide range of features including multi-currency accounts, virtual and physical debit cards, real-time spending reports, and the ability to set up and manage multiple users. The platform also seamlessly provides businesses with safe and secure access to a range of international currencies at the real exchange rate, enabling them to save money on international transactions. Revolut Business is designed to provide businesses with an easy-to-use money management solution that enables them to spend less time on admin and more time focused on what's important – their business.
In Australia, Revolut Business is launching with its Grow and Scale plans which offer businesses up to A$75,000 per month in foreign currency exchange at market-leading exchange rates. The Grow and Scale plans are priced at A$25 and A$100 per month respectively. In-line with the launch, Revolut will be offering Australian businesses a three month trial of either plan.
Since launching Revolut Business in 2017 in the UK, Revolut has developed 20 products designed to empower businesses looking to increase conversions and more effectively manage business finances.
James Gibson, Head of Revolut Business, said, "Globally, Revolut Business is growing at its fastest ever rate, with more than 10,000 new businesses joining and making payments through us each month. We've long heard the demands of Australian businesses who want payment services fit for the 21st century – so we're really excited to finally land here, bringing Australian businesses of all sizes a seamless and affordable solution that saves them time and money enabling them not only to survive, but thrive, in any market conditions."
Matt Baxby, CEO of Revolut ANZ said, "Each year Australian businesses are paying more than $5 billion in excess foreign exchange costs associated with international transactions.
"The current cross-border business landscape is one of high fees and cumbersome ways of working; a problem the launch of Revolut Business aims to solve. At a time when they need it most, we can't wait to provide Australian companies with an affordable way of operating borderless business so they can grow and succeed."
Revolut Business is the latest addition to Revolut's Australian suite of financial products, which already include a money management app and a suite of investment and travel features designed to enhance the seamlessness and security of consumer sending, spending and saving of money at home and abroad.