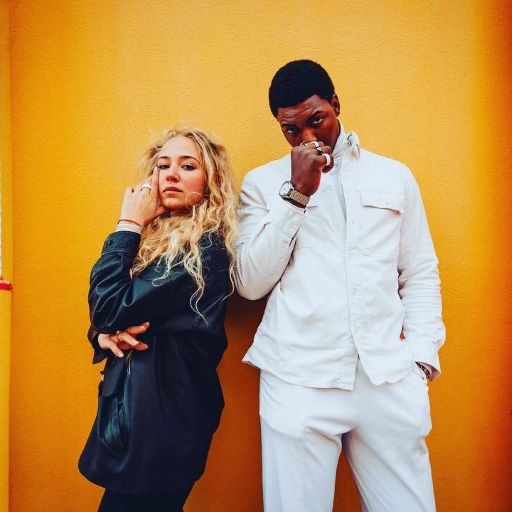 Wearable tech pioneer DIGISEQ announces new investment amid escalating bank and payment scheme demand
Wearable tech pioneer DIGISEQ has announced it has secured an undisclosed investment from Rtekk, a portfolio company of Investcorp, a leading global alternative investment firm, to accelerate DIGISEQ's rapid expansions plans as demand for its ground-breaking mobile provisioning and personalisation service (RCOS™) surges amongst bank issuers, payment schemes and sports venues worldwide.
Established in 2014, DIGISEQ is the world's first tokenised wearable payments service, enabling wearable tech users to pair their bank card and make contactless payments or digital ID authentication with a wide range of passive wearable items.
DIGISEQ's RCOS™ technology is revolutionising wearable payments by allowing consumers to register and activate their own item using their payment card via their Android or iPhone device, through DIGISEQ's Manage MiiTM mobile app, which can be white-labelled with the branding of its clients, essentially making it an invisible payments partner for banks, payment schemes and brands.
Currently in use with MasterCard, RCOS™ uses secure tokenisation to deliver payment data over-the-air to the consumer's wearable item.
As consumer desire increases for more convenience in how and where they pay, issuers, payment schemes and banks worldwide are using wearable tech to extend more contactless device choices to customers, boosting transaction volumes, mobile app engagement, and deepening customer loyalty.
The wearable payment devices market is anticipated to grow at a CAGR of 29% between 2022-2032, with an estimated market valuation of US$13.43 billion just in 2022 alone. This is being driven by the rapidly growing Internet of Things network connecting payment applications, access control and brand consumer engagement across an expected 41 billion devices by 2027.
DIGISEQ's tech is helping banks and schemes attract and retain customers with wearable tech that combines the convenience of contactless payment and secure digital ID to protect against lost and stolen cards, fraud and ID theft – all in one wearable item that goes wherever the user goes, with no PIN required, and real-time tracking for added security. These are huge business benefits for banks and brands which are looking to streamline costs and incentivise more transactions.
DIGISEQ's mobile personalisation and tokenisation ensures all provisioned payment data is fully protected, with contactless transactions secured in exactly the same way as card or phone NFC payments. By promoting use of wearable tech, brands, banks and issuers can reduce their reliance on producing plastic cards, as DIGISEQ handles the over-the-air personalisation and payment enablement of the wearable item from end to end, saving banks and original equipment manufacturers vast amounts of time and money. Additionally, this also helps to significantly reduce the amount of plastic used for cards, improving environmental and sustainability efforts.
This strategic investment into DIGISEQ will be funded by fintech-focused backer Rtekk, a portfolio company of Investcorp Technology Partners ("ITP"). ITP has established a market leading position of investing in lower mid-market technology companies with a specific focus on the data analytics, IT security, fintech and payment sectors.
This initial backing of an experienced investor, like Rtekk, is the first of many clear signs indicating interest in investing in DIGISEQ's ground-breaking technology, which can be used in every conceivable scenario where payment transactions and identity verification could be used. The potential use cases for DIGISEQ's tech span payments, identity and secure access, and digital trustmarks for goods like apparel, artworks and collectible items.
The new investment capital will be used to rapidly accelerate DIGISEQ's disruptive expansion plans, as contactless payments become the norm worldwide, and digital ID initiatives roll out with the support of governments and public service providers to make ID verification and authentication as quick and as seamless as possible.
DIGISEQ connects an entire ecosystem, connecting banks, product creators, retailers, chip manufacturers and service providers with a complete end-to-end stack to remotely provision wearable items through consumers' Android or iOS mobile device. Globally, there were over 2.5 billion Android users and 1 billion iPhone users as of early 2021, demonstrating the potential market size for wearable tech to become embedded in users' daily lives.
A game-changer for banks, non-bank issuers and other brands, and unlike any other wearable payments platform, DIGISEQ handles the personalisation and payment enablement of the wearable item from end to end, without the need for the manufacturer, retailer or card issuer to do anything beyond embedding the NFC chip into the wearable item.
Previously, the chip embedded within the wearable would need to go through the cumbersome process of being personalised by the manufacturer or at a retail kiosk before being ready to use.
Terrie Smith, DIGISEQ CEO, hailed the investment as evidence of how disruptive the company's services will prove to be, saying, "DIGISEQ is truly at the forefront of creating new ways for millions of consumers to connect with their banks, service providers and other brands worldwide. The growth of contactless payments has created the ideal environment for wearable tech to become an everyday part of consumers' lives. The secure provisioning of payment credentials into a ring, a wristband, a fitness tracker or pretty much any accessory you can imagine, becomes as easy as a tap of a smartphone."
David Birch, DIGISEQ Chairman commented, "We are thrilled that, with the backing of Rtekk, the benefits of our pioneering technology, which creates the perfect blend of convenience, security and engagement, can be brought to even more people and organisations globally. DIGISEQ's unique ability to deliver remote personalisation via consumers' devices such as iPhones completely changes the dynamics of sector."
DIGISEQ's wearable tech and services are already being used to great effect in sports and music venues, dramatically speeding up entry times with encrypted ID for secure access. Additionally, DIGISEQ's wearable items can be provisioned with special promotional offers that can be used in real time, incentivising even more usage and providing a truly immersive and unforgettable user experience.
Commenting on the dynamic growth prospects for DIGISEQ's technology, Ido Kariti, Head of Business Development at Rtekk, says, "We are delighted to be working with such an innovative and disruptive business. The synergies between Rtekk and DIGISEQ create a wider solution benefitting from each other's customers and partnerships.
"This is just the beginning of DIGISEQ's journey, even though they've already achieved so much. The pace and the popularity of wearables and invisible payments is only going to accelerate and, with the revolutionary RCOS™ solution, as well as existing partnerships with Apple and MasterCard, we're excited to bring DIGISEQ's wearable tech services to banks and other issuers who are looking for new ways to attract and connect with customers, drive up transaction usage and create new use cases."