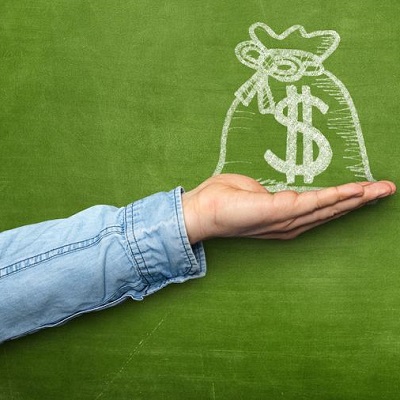 Weavr raises £7M in seed funding to power any digital application with financial services
Weavr, a London-based technology company that allows businesses to embed banking and payments into their mobile app or SaaS platforms, announced the closing of £7m in seed funding. The round was led by global firm Headline (formerly e.ventures) with participation from European seed-stage fund, Seedcamp, industry-expert Anthemis, and fintech-focused QED Investors.
The funding comes as Weavr exceeded its Q1 growth targets by 250% and will be used to accelerate internationalization and product development. It is an extension to the £3m of seed capital raised late last year.
Enabling any Business to become a Fintech
With intuitive APIs and built-in compliance models, Weavr's customers are able to design, build and run their own in-app financial services in a matter of days. This is in stark contrast to the time and resource-intensive solutions currently on the market.
Since its inception in 2019, Weavr has focused on enabling non-financial applications to deliver financial products alongside their core offering. Current clients span a variety of industries such as health and wellness, education, real estate, and future of work and include service providers like Finway, Thanks Ben, MySkillCamp, and more. With Weavr:
A healthcare provider can organise all the payments connected with a course of treatment to be made to a dedicated account and then automate payments to clinicians, labs, and facilities involved
A grocery delivery app can offer digital wallets to their riders for direct tipping, or provide cash-backs to their customers
A workforce upskilling SaaS can be turned into a solution to empower employees to buy their own training.
A fitness app can become the means for sports brands or insurances to reward active lifestyles
A housing messaging board can be turned into a powerful fundraising platform for collective tenant action.
"The need for simple and accessible tools to integrate banking in everyday products and services is urgent," said Alex Mifsud, Co-Founder and CEO of Weavr. "As the world begins to look beyond the COVID-19 crisis and the possibilities stemming from lasting changes in consumer and business behavior, embedded banking offers extraordinary potential for the future of work, the move away from cash, and the integration of financial services into all manners of digital businesses."
Looking ahead, Weavr will continue to build on the early validation of its unique approach to set a new standard for speed and simplicity in deploying embedded banking solutions.