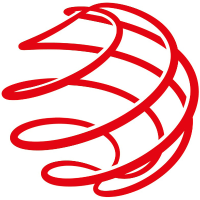 Vantiv offers Worldpay a deal valued at $10 Billion
Worldpay Group, the British payment processing company, said on Wednesday that it had agreed in principle to be acquired by Vantiv, an American rival, for 7.7 billion pounds.

The transaction, valued at about $10 billion, is one of the most significant in the field since the financial crisis. Payment processing has become increasingly important for financial institutions as more people shop online and move money using cellphones or other digital devices.

Worldpay disclosed on Tuesday that it had received takeover approaches from both Vantiv and JPMorgan Chase, an announcement that sent its shares 23 percent higher. Shortly after the deal was announced on Wednesday, JPMorgan said it did not intend to make a counteroffer.

Worldpay, based in London, provides payment processing for mobile, online and in-store transactions in 146 countries and is the largest payment processor in Britain, where it accounts for about 42 percent of all retail transactions.

The company, a so-called merchant acquirer, helps traditional retailers and online businesses to process their payments. Financial technology start-ups like Adyen, Square and Stripe have been seeking to make inroads in this area.

The deal, if completed, would expand the geographic footprint of the Cincinnati-based Vantiv, giving it reach outside the United States, where it provides payment and technology services to merchants and financial institutions.
To read more, please click on the link below…
Source: Vantiv Offers Worldpay a Deal Valued at $10 Billion – The New York Times