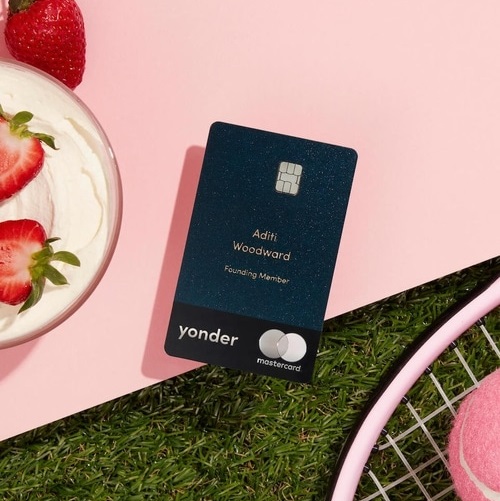 Yapily partners with Yonder to help to help their customers with access to credit
Yapily are on a mission to enable innovative companies to create better and fairer financial services for everyone and have now joined forces with credit card startup Yonder, providing access to credit for millions of consumers through the power of open banking.
According to recent research by Experian, over 5 million people in the UK – 9% of the total adult population – have little to no credit history. This greatly reduces their access to mainstream financial services. Yapily's partnership with Yonder aims to address this problem by creating a more accurate, complete, and fairer way to assess a consumer's creditworthiness through open banking, even if they may have previously been a 'credit invisible'.
Yapily's partnership is helping to serve the underbanked population by providing consumers access to credit without needing a UK credit score.
With the customer's consent, Yapily Data enables Yonder to fetch individual bank account information via a secure API, analysing factors such as income and expenses to create a more holistic credit profile. By utilising open banking technology, Yonder has the potential to transform access to finance for millions of 'credit invisibles'; the expat finding it difficult to open a bank account, the immigrant struggling to rent a property, or the young person who has not yet established a credit record.
Powered by Yapily Payments, Yonder customers will also benefit from using a direct, instant, and more secure account-to-account open banking payment method when paying off their credit balance.
Tim Chong, Co-Founder and CEO at Yonder, said, "Unfair credit scoring methods, legacy app experiences, and vague pricing techniques are a thing of the past. With open banking, we're bringing back fairness and equality to the credit industry. Yapily's technology and open banking expertise are helping to make that vision a reality."
"This is yet another excellent example of how open banking is helping to serve the underbanked population, providing access to financial products to those who may not have been able to before. It's great to see how innovative companies like Yonder are challenging traditional credit systems and joining us on our mission to create better and fairer financial services for everyone," added Stefano Vaccino, Founder and CEO at Yapily.