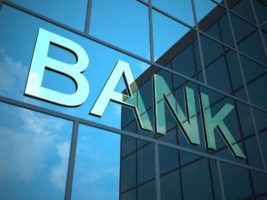 A fintech veteran spent 3 years and 'a huge amount of money' secretly building a new bank
Financial technology entrepreneur Nick Ogden on Tuesday unveiled the UK's first new, purpose-built clearing bank in 250 years after 3 years secretly working on the multi-million-pound project.

ClearBank is a "bank for banks," Ogden told a crowd in central London at Tuesday's launch event. It will not offer any services to consumers, instead offering payment processing and core banking services to fintech startups, credit unions, building societies, and other challenger banks.

ClearBank has two key propositions. Firstly, it is what's called a "clearing bank," meaning it can process payments across all major schemes in the UK, including Swift, MasterCard, Visa, CHAPS, BACS, and Faster Payments. It is only the fifth clearing bank in the UK — the others are Lloyds, Barclays, HSBC, and Royal Bank of Scotland. Any company that takes or makes payments has to work through one of these banks one way or another.

ClearBank has been purpose built using the latest technology, including Microsoft's Azure cloud, and so it claims it can offer cheaper and faster clearing services than rivals to small financial firms that need access to these payments systems.

ClearBank's second major offering is a "core banking" platform meaning credit unions and building societies can offer banking services through an "off the shelf" product rather than spending millions developing their own in-house systems. The platform includes cyber security features.

Ogden said ClearBank represents a "step change in the delivery of financial services in the UK" and "disrupts the status quo." He compared the new bank's launch to the arrival of discount retailers Aldi and Lidl in the UK supermarket sector a few years ago.

However, he said ClearBank isn't competing with the four existing clearing banks as his business is aiming to cater for smaller companies that existing banks struggle to serve profitably. He said he envisaged "healthy collaboration" with other clearing banks.

City Minister Simon Kirby spoke at Tuesday's launch event, saying it is "news worth celebrating." He added: "I can sum that up in just one word — competition."

Ogden, who cofounded ClearBank and is executive chairman, said he and his team have spent three years developing ClearBank, with input from a wide range of market players, including all the payment processing networks, the Bank of England, the Payment Systems Regulator, two of the four existing clearing banks, and Microsoft, who helped develop the technology.
To read more, please click on the link below…
Source: A fintech veteran spent 3 years and 'a huge amount of money' secretly building a new bank — here's how it's different | Business Insider