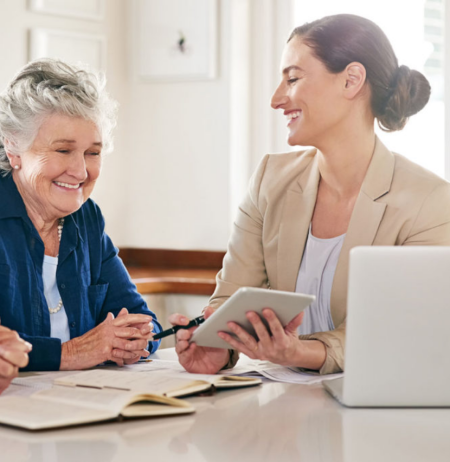 Age Partnership selects Aveni Detect platform to enhance customer outcomes and mitigate risks
Aveni.ai, the AI fintech business, has been selected by Age Partnership, one of the UK's leading Equity Release Advisory firms, to revolutionise its Quality Assurance systems setting new standards for customer service and outcomes.
Following a successful pilot scheme, Age Partnership has deployed Aveni Detect, an AI and Natural Language Processing (NLP)-based technology platform, to increase oversight of client interactions, maximise process efficiencies and ensure data-led evidence of compliance to meet Consumer Duty regulations from the FCA.
The adoption of the latest advances in generative AI, NLP and large language models will allow Age Partnership to provide an element of automated Quality Assurance (QA) processes across all applications received, remove errors and increase speed and effectiveness of customer interaction monitoring. It will provide unparalleled risk management and oversight which will help the business to scale to support more customers and improve outcomes for them.
David Wing, Director of Risk & Compliance at Age Partnership said, "The pilot with Aveni was a real success. It demonstrated that by using their call transcription service to provide machine-based monitoring across our equity release customer journey, we were able to speedily identify key areas such as potentially vulnerable customers and subsequently then support advisers further through training.
"Ultimately, the technology provided by Aveni Detect helps us at Age Partnership to build upon the high level of service and advice that we provide to every individual client."
The FCA has recently called for companies to invest more in technology to help guarantee that future regulatory requirements are met. This also demands greater scrutiny at Board level of QA capabilities and data reporting and Age Partnership will utilise the Aveni Detect platform to demonstrate this.
Jamie Hunter, COO, Aveni explains, "The chance to work with an innovative business like Age Partnership is exciting for Aveni as we work to help enhance its service and maintain its leading position. The business has embraced our AI platform from the very beginning of the pilot and is committed to using it to push boundaries and genuinely deliver better customer outcomes.  With oversight across 100 percent of its customer interactions, the emphasis placed on the Quality Assurance function is unparalleled for Age Partnership and will allow real scalability whilst delivering data-led Consumer Duty compliance. The power of generative AI presents the dawn of a new era for financial advice and will be a key determinant in future success when placed at the heart of business operating models."
Aveni Detect has been established as a 'Machine Line of Defence,' to analyse all customer interactions, mitigating against a range of risks from conduct and complaints to customer vulnerability. It will meet the data-first requirements being introduced with the new Consumer Duty regulation which comes into effect in July 2023.