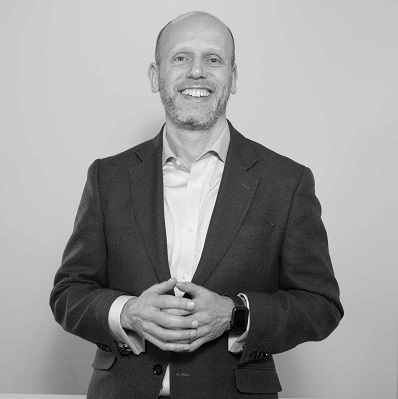 Calastone appoints Brian Godins as Chief Commercial Officer
Calastone, the largest global funds network, announces the appointment of Brian Godins as Chief Commercial Officer, where he will lead the business' commercial strategy and accelerate geographic growth and penetration of their global solutions.
Reporting into Julien Hammerson, CEO, Brian brings 30 years of global experience within the financial services industry, having covered a vast array of disciplines, including Global Markets Operations, Securities Services, Technology, Change Management, Client Relationship Management and Revenue generating roles. Brian's most recent role was in leading HSBC's Securities Services division for Asia-Pacific and Middle East.
Within the commercial organization, Calastone's Ross Fox has moved from Singapore to the UK as Managing Director, Head of UK and Europe, where he will bring his decade of experience at Calastone to grow its business across the region. Justin Christopher has been appointed as Managing Director, Head of Asia, based in Singapore, having previously been based in Sydney. Teresa Walker will continue to lead the business in Australia and New Zealand.
Calastone's Ed Lopez has moved into a newly created role as President of Money Market Services, where he will focus on driving the global growth of Calastone's Money Market Services business.
Commenting on Brian Godins' appointment, Calastone CEO Julien Hammerson, said, "I am delighted to welcome Brian as Chief Commercial Officer. His wealth of industry experience leading teams across asset management and asset servicing will play a crucial role in strengthening Calastone's senior leadership team.
"The funds industry is undergoing an unprecedented transformation and as our business enters its next phase of growth, Brian will be instrumental in driving our client and industry engagement to support the next generation of digital investing.
"Calastone has continued its impressive global expansion, welcoming over 600 new clients over the past year, and now connects over 3,600 clients across 54 countries and territories, processing £250 billion of investment value each month."
Brian Godins, Chief Commercial Officer at Calastone, commented, "I am excited to join Calastone at such an important time in its global expansion, and to work with a team of such strength and talent, who are at the forefront of the digitalisation of the global funds industry. I'm looking forward to driving the growth of the business as the asset management industry seeks to further reduce complexity and enhance investor value and experience."