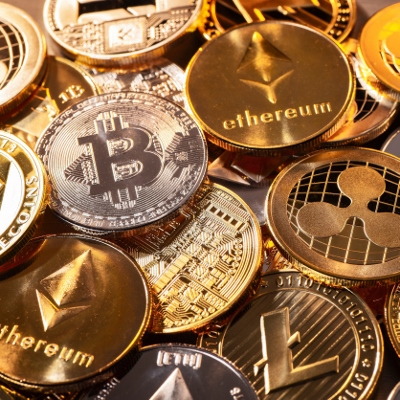 AIM Summit: Crypto market yet to fully recover, industry maintains long-term optimism
Despite the recent rebound in cryptocurrency prices, the crypto market has not yet fully recovered, David Mercer, CEO of LMAX Group, told delegates at the AIM Summit in London last Friday.
He also pointed out that the lack of a regulatory framework and limited access for traditional asset managers have restrained institutional demand for cryptocurrencies. However, he remains optimistic about the long-term potential of the industry.
Mercer envisions a future where all assets will be digitized and traditional assets will be traded on blockchain platforms.
"There is no doubt in my mind that the future of all assets will be digital, within the next decade," Mercer said. "The future of traditional assets is digitization and the proof of concept is crypto."
Zachary Cefaratti, Founder of Dalma Capital, a strategic partner of AIM Summit, noted that a major catalyst for the decline in the crypto market was deleveraging, which led to challenges for crypto miners.
"Despite these challenges, there has been a stable recovery in the price of Bitcoin," Cefaratti said. "I've been very impressed by some of the industry players who I think will ultimately see that they can make sense of the opportunities that this downturn created."