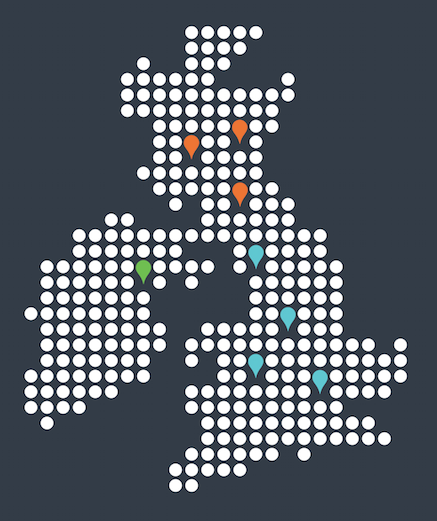 Algoan bets on its responsible BNPL solution to penetrate and win the UK market
Now that it dominates the French instalment payment industry (Oney, Alma, Pledg, etc.), Algoan is targeting the United Kingdom with its Payment Scoring solution. This API-based scoring solution instantly assesses a consumer's affordability to make their loan payments.
The UK is a significant market for Algoan, a French fintech company specialising in API-based credit scoring.
Responsible BNPL, a key focus in the United Kingdom
Despite propelling the biggest Buy Now, Pay Later (BNPL) fintech companies to unicorn status, the UK BNPL market is now reeling. Due to a wave of overdue payments, and a lack of profitability, some fintech companies are leaving the UK market to focus on other countries.
Under newly announced regulations, instalment payment lenders must ascertain whether a loan is financially feasible for a consumer before approving them for a split payment financing. The market will be governed by the Consumer Credit Act 1974, legislation which currently applies to existing consumer credit situations.
Therefore, all BNPL players must prepare themselves for the expected regulatory changes scheduled for 2023 and urgently need to find a solution to better manage their cost of risk.
Open Banking, the cornerstone of responsible BNPL
Algoan offers BNPL players a simple solution to accurately assess, in real time, a customer's creditworthiness and payment capacity during the online payment process without requiring supporting documents.
In France, the impact of Algoan's solution is unequivocal.
Algoan's payment score, powered by Open Banking data analysis (the secure sharing of credit applicants' bank data) and enrichment algorithms , allows BNPL players to reduce their risk by up to 50% compared to traditional statistical scoring.
Today, the fintech company processes several thousand requests daily related to instalment payment purchases, a booming success Algoan intends to replicate in the United Kingdom.
"The Open Banking-based credit decision is undoubtedly the solution BNPL players will promote to comply with the regulations. Easily integrated into any buying process and backed by recent and reliable data, we are confident our solutions address the momentum the market is currently experiencing," said Michael Diguet, CEO at Algoan.