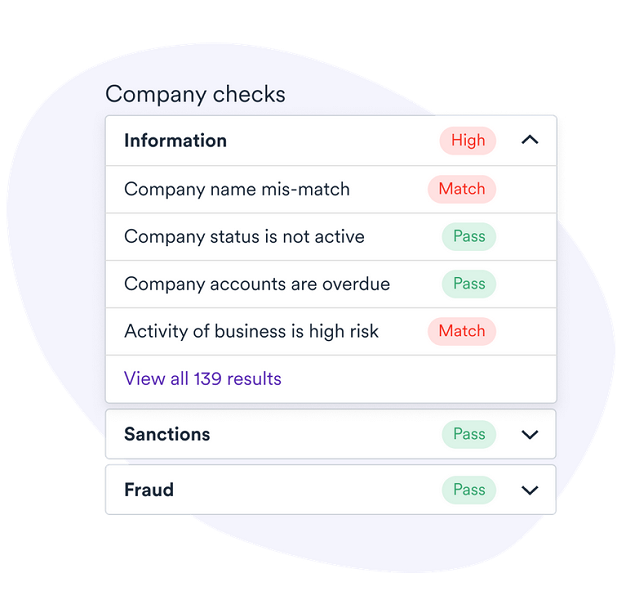 Griffin launches Verify, the first product available from its API-first BaaS platform
Banking as a Service (BaaS) fintech firm Griffin have launched Verify, a customer onboarding product. Verify will help regulated fintechs onboard customers at scale while meeting regulatory requirements.
"Our mission is to create a technology-driven bank that we believe will blend the power of intuitive software with the security and reliability of an authorised bank," said Adam Moulson, Griffin's acting CEO. "Smart onboarding is critical for any financial services offering, and Verify is a complete solution to help firms manage financial crime risks, automate manual tasks, and create a seamless end-to-end experience for users."
The technology behind Verify has always been a core pillar of Griffin's vision to help fintechs launch financial products quickly without compromising on compliance. The company realised there was a gap in the market for a product that addresses the unique challenges of regulated fintechs. Verify provides the right level of flexibility, ease of use, and domain expertise to help fintechs onboard customers at speed, while keeping the appropriate guardrails in place.
Verify helps firms manage customer onboarding risks by automating checks like: Verify and verification (including biometrics), PEPs, sanctions and adverse media screening, fraud and more. The platform also provides a seamless experience across the API and UI, making it easy for tech and compliance teams to collaborate using one platform.
The key features at launch include:
Pre-integration with a wide network of industry-leading regtech data sources and providers (including Companies House, Equifax, Dow Jones, Seon, Veridas, and more)
Customisable check workflows and decision logic for automatic accept and decline results
Clear audit trails with visibility over every check result and decision justification
A single API integration point with clear documentation for easy implementation
Support from Griffin's team of compliance experts
Griffin is already working with early adopter customers, including Comma, the UK's first native open banking bulk payments system. The company uses Verify to customise their onboarding workflow, run KYB checks and automate approvals, providing a better user experience and helping its compliance team manage financial crime risks as customer adoption grows.
"Our goal has always been to solve problems for consumers using technology that makes running their lives and businesses easier. We are thrilled to partner with Griffin to replace manual processes with simple, innovative technology that delivers value to customers. We're growing fast, and Verify is poised to help us safely and efficiently take on new customers at scale," Ger Kelly, Head of Banking said.
This product launch comes on the heels of two major company milestones: Griffin recently closed a $15.5 million funding round led by Notion Capital, and submitted its banking licence application to the PRA and FCA. The company aims to become the go-to banking and BaaS partner for UK fintechs.
"Fintechs today need banking and technology partners that understand their needs and can help them innovate at speed. The launch of Verify, coupled with the company's other achievements this year, demonstrate that Griffin is well on its way to becoming the bank you can build on," said Stephen Chandler, Managing Partner at Notion Capital and Griffin board member.