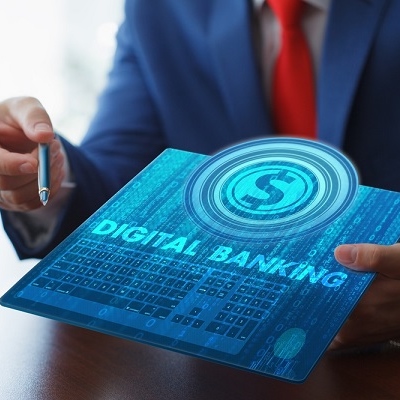 Australia's AMP to work with Starling Bank's tech to launch new digital bank for small business
Australian financial services giant AMP have announced that it is progressing with the next phase of its Bank strategy with the launch of a new digital bank offer, targeting the small business and consumer markets. The solution will be built in FY24 and launch in Q1 2025, operating on a separate technology platform, as a new division to AMP Bank.
AMP is working with Engine, the SaaS subsidiary of Starling Bank, a leading UK digital bank. AMP will leverage Starling's 'Engine' technology platform in building the new AMP digital bank offer, under a Software as a Service agreement.
Targeting sole traders and small businesses with 1-20 employees, the new digital bank division will offer transaction and savings accounts. It will be designed to provide tailored functionality and features to help small business owners manage their finances 'on-the-go' from their mobile phones. Deposit balances from the sole trader and small business segment totalled nearly $220 billion as at June 2021. Out of 2.6 million businesses in Australia, these segments accounted for 2.5 million businesses as at June 2022.
AMP have stated that the new digital bank division requires an investment of approximately A$60 million across FY24 and FY25.
Commenting on the new banking offer, Alexis George, AMP Chief Executive said, "This new offer builds on AMP Bank's strengths and addresses an under-served and growing segment of the market. Importantly, it will reshape the Bank portfolio in the medium term to better position AMP for the headwinds the industry is facing when it comes to bank funding.
"In Engine by Starling, we have chosen a partner with a track record of success and will leverage their innovative technology platform, their highly successful go-to-market expertise and ways of working.
"By partnering with one of the most innovative and fastest growing digital banks we will be able to better serve Australia's growing number of small businesses, and individuals, with their banking needs."
Sam Everington, CEO of Engine by Starling, added, "Starling Bank has proven in the UK that it's possible to deliver a resilient and powerful digital banking platform that is valued by customers, as well as being highly scalable and operationally efficient.
"There are clear parallels between the banking markets in Australia and the UK, and we look forward to leveraging Engine's expertise and technology for AMP customers."
Sean O'Malley, Group Executive, AMP Bank said, "The rapidly growing Australian small business market presents a significant opportunity for AMP Bank.
"Working with Engine enables us to equip small businesses with the best digital tools to help them manage their finances efficiently and conveniently on their mobile phone whilst on the go."