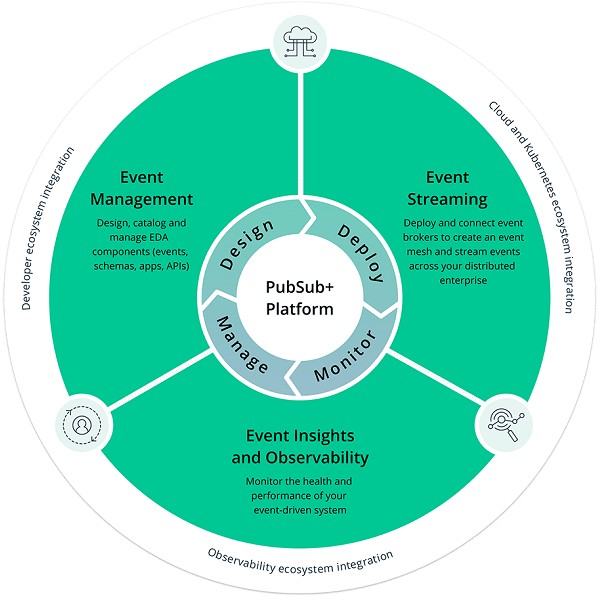 Finalto selects Solace to upgrade its trading platform
Solace, the leading enabler of event-driven architecture for real-time enterprises, announced today that Finalto, a London-based financial services firm, is replacing its legacy messaging infrastructure with Solace PubSub+ Platform in order to stay ahead of the curve in an environment with ever-increasing market data volume, providing efficient, low latency pricing and trading to its clients.
As a broker, Finalto will accept trades from clients and submit them to liquidity providers. To offer competitive pricing for its customers, Finalto required a trading platform that could support higher throughput and lower latency which their current system was unable to deliver.
"We knew our desire to continually improve our offering demanded that we upgrade our trading platform's data distribution infrastructure, and quickly realized Solace was the answer," said Paul Groves, CEO, Finalto Financial Services Ltd and Finalto Trading Ltd. "The Solace team's deep experience in building high performance trading systems was as impressive as it was unsurprising, given their stable of blue-chip customers in the Capital Markets space."
To support this shift, Finalto is deploying a combination of Solace PubSub+ Event Broker appliances and software in financial centers around the world, including London, Copenhagen, New York and Singapore. The company is linking these event brokers to build an event mesh that will efficiently stream information across their enterprise in real-time – from the low latency distribution of market data that informs trades, to the guaranteed delivery of pre- and post-trade data between front-, middle- and back-office systems across lines of business and geographies.
"We're proud to be helping Finalto expand their business by upgrading their trading platform," said David Mitchell, Regional VP, United Kingdom and Ireland, Solace. "By giving Finalto the power to route tens of millions of messages a second with mere microseconds of latency, our proven technology will be a key part of their ongoing success."