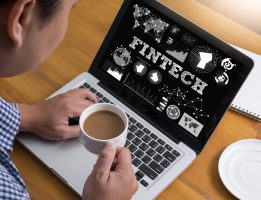 Barclays is building Europe's biggest fintech workspace in London
Next week banking giant Barclays will cut the ribbon on what it's calling Europe's largest co-working space dedicated to financial technology.

More than 40 companies will be housed across the vast 30,000 sq ft of workspace, spread over seven floors, with four balconies and two mezzanines.

The site is already being called a clear sign of London's continued dominance in the financial technology sector, despite the dark cloud of Brexit over the capital.

This newly refurbished Shoreditch block will soon become the new home of Barclay's Rise in London.

Rise is Barclays' 'fintech' innovation arm which includes workspaces. The bank runs seven Rise workspaces around the world, in cities like New York, Mumbai and Tel Aviv, where it hosts a business accelerator in partnership with Techstars and offers co-working space for small financial tech businesses.

"Barclays needs to accelerate innovation in fintech and knows this cannot just be done internally. We built Rise as a platform to engage with the fintech community, to tap into their agility and their disruptive minds, matching fintechs with the business challenges that we face as an incumbent bank," Lubaina Manji, Barclays head of Rise, told The Memo.

Bigger is better

Shoreditch is Barclays' boldest bet yet on the future of financial technology in London.

Chancellor Philip Hammond made mention as such in his speech earlier this month at the inaugural International FinTech Conference in London.

"Next month Barclays will open its new flagship, 'London Rise', the largest FinTech accelerator of its kind in Europe," the Chancellor said.
To read more, please click on the link below…
Source: Barclays is building Europe's biggest fintech workspace in London  – The Memo